AO.com is launching a business-to-business division with Mark Armstrong as its new head of sales for the house builders division.
The online electrical retailer's new division – AO Business – will aim to disrupt the B2B market and "offer clients a better way of buying appliances".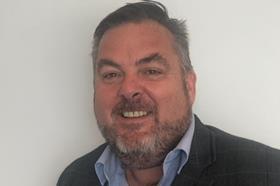 Armstrong will join from Electrolux, where he was channel head for house builders, responsible for growing business market share with new home builders and managing distribution networks for its UK business.
Armstrong has 26 years' experience in the industry and will report to AO Business managing director Anthony Sant.
Sant said: "With Mark on board, we are now perfectly placed to go full steam ahead with our plan to offer the B2B sector a new way of buying electricals."
Armstrong said: "After years of working in this industry, I know what business clients need and AO is uniquely placed to fulfil this. The opportunity for AO to transform the way business clients are served is huge."