Retail bosses have welcomed the stability of the general election outcome as the Conservatives head towards a slim majority.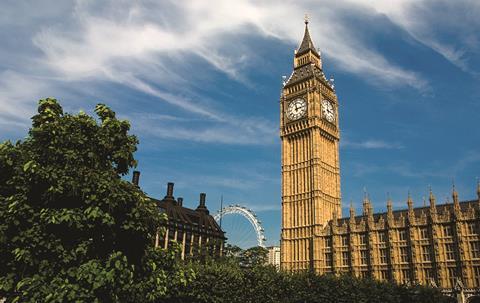 However, business leaders are urging the new government to take action on business rates.
Retail leaders said the sector will benefit from the stability of a second term with David Cameron as Prime Minister leading a more pro-business government. They also highlighted the expected positive impact on consumer confidence that a majority government brings.
Theo Paphitis, owner of retailers including Ryman and Robert Dyas, told Retail Week: "It's generally a good thing for this country and that means it's good for retail as well.
"A commercial government's come in. We had Labour, which was practically Marxist in its approach"

Theo Paphitis
"We can carry on the recovery. I'm not saying the government has got everything right, they haven't, but hopefully they've learned.
"A commercial government's come in. We had Labour, which was practically Marxist in its approach as far as the economy was concerned. We can't have the NHS or the welfare state without a strong economy."
Boost to consumer confidence
Poundland's Jim McCarthy said he is "relieved" the election is over and there is "certainty", which is likely to boost cosumer confidence. "There was uncertainty over whether the green shoots that were coming through would continue to be fed in the correct way."
"The big issue for me is business rates"

Jim McCarthy, Poundland
He added: "The job was half done and there are now some encouraging signs for the economy. If consumer confidence improves they are more likely to spend their hard-earned money and retailers will be pleased about that".
Icelend boss Malcolm Walker told Retail Week that common sense had "prevailed". A Conservative government, he said, will bring to the economy a sense of "stability and prosperity rather than it being wrecked". He said: "Under a Labour government it would have been like Greece."
Karen Millen boss Mike Shearwood said a Tory goverment is "excellent" for retail.
He added: "A stabilisation of our political environment should improve our currency position and remove some of the wild volatility that we have had to manage over the last 12 months, provide confidence to international investors in the City, and a continued recovery in the economy should improve consumer confidence and thus help sales."
DFS boss Ian Filby held off from passing judgement on party politics, but said the speedy result was a positive one for the industry.
He said: "It is good we have had a clean, quick result because the economy has been recovering and consumer confidence is at pre-credit crunch levels and a clean result as opposed to a period of uncertainty will prevent any disruption to those gentle economic tailwinds."
Dreams boss Mike Logue also believes the result is "really encouraging because it provides stability".
Logue, Filby and Shearwood all urged the government to consider the business rates system, but Logue believes it could take a while for reform to emerge.
Logue said: "I would be looking for quick acton on business rates but I don't really think we are going to see it because there will be bigger priorities for the government".
He also argues returning the VAT rate to its old level should be considered in order to boost retail spending.
Paphitis, who also owns lingerie retailer Boux Avenue, echoed demands for business rates reform, calling on the government to act on business rates and the "penal" way they affect retail.
"For me, that's the big one that will help revitalise high streets and local communities", he said.
McCarthy added: "The big issue for me is business rates. I would like that to be examined and discusssed properly and a fairer more equitable solution reached."
On the prospect of a referendum on Europe, Shearwood said he hoped the UK will "affirm its desire to play a major part in shaping one of the world's largest economies".
Some observers have raised the prospect of a rise in VAT under a Conservative government. Paphitis acknowledged the "books have to be balanced in some way, whether that's VAT or a tax on online retailers or overseas retailers. But it's going to have to be a mixture".