Leeds City council has approved construction of a retail centre as part of Hammerson's proposed £600m regeneration scheme for the city's Eastgate Quarters.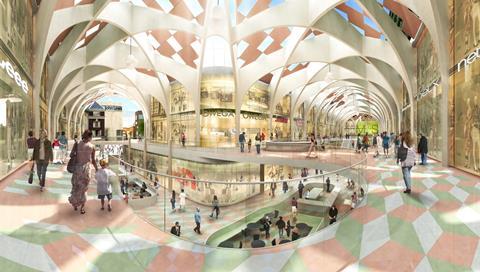 The council's city centre plans panel granted permission on July 7 after considering proposals include redevelopment of the area surrounding the retail centre.
The centre, which will comprise more than 1m sq ft, is expected to create more than 4,000 retail and leisure jobs, and will regenerate an area which has been dilapidated for almost 40 years.
The two-floor mall has been designed to complement Leeds' existing architecture, and will have 2,500 car-parking spaces.
John Lewis and Marks & Spencer are among the retailers taking space and altogether there will be about 130 shops and restaurants.
Project director for Eastgate Quarters Andrew Hilston said he was delighted by the council's decision and the scheme would "put Leeds firmly on the retail map."
John Lewis property director Jeremy Collins said: "We firmly believe the development will successfully regenerate the area and lift the city to a new level in the hierarchy of UK shopping destinations."
The development will include a new civic square andpedestrianisation of all streets within Eastgate Quarters, as well as restoration of historic buildings.