Co-founders, A Suit That Fits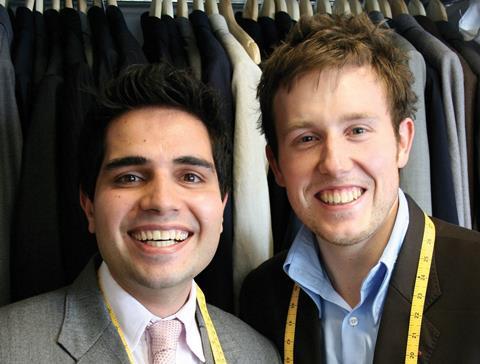 These two young entrepreneurs have had a meteoric rise since registering their first customer on tailoring website A Suit That Fits in 2006.
The dynamic duo have won handfuls of awards for the ingenuity and innovation of their business, which brings bespoke tailoring to the masses.
As well as several entrepreneur awards, Warren Bennett and David Hathiramani scooped the BT Retail Week Technology Award for multichannel integration in June this year, and in 2010 won the Drapers Small Etailer of the Year award.
The clever technology they have developed to help customers feel confident in ordering tailoring online is supported by a relentless focus on customer service.
With the launch of many sites around the country where their style advisors can meet customers, they have turned the business from an online one to a truly multichannel retailer. It's almost a given that they will be adding to their awards haul in the near future.