European general manager of fashion, EBay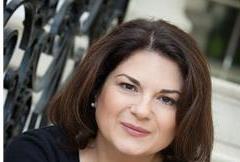 Retail veteran Miriam Lahage moved across the Atlantic from eBay's US office to head up its European fashion business earlier this year.
She is an online trailblazer, setting up the UK's first designer discount outlet Koodos in 2006. The company was eventually sold to Harold Tillman backed E-Trader in 2009 and then snapped up by Net-a-Porter to bolster its discount site, The Outnet.
Lahage, who spent over 20 years at American discount fashion retailer TJX, is spearheading eBay transition into a credible fashion destination. Its Fashion Outlet now has over 100 brands and retailers selling through it and Lahage plans on growing this to over 600.
A self-confessed technology geek, she is keen to push new technology at eBay and the marketplace was one of the first UK sites to use augmented reality, allowing iPhone shoppers to try on sunglasses virtually.
The team are working on extending the feature so more items can be tried on. It is also developing a virtual closet, which allows users to store images of clothes in their real wardrobe online to see how potential purchases will fit.
The innovations are paying off dividends as eBay's mobile sales are soaring. The marketplace expects global mobile sales to double to top $4bn this year.