Head of online, John Lewis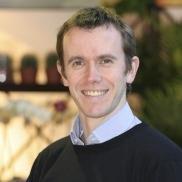 That Jonathon Brown has fallen so far down the list is more a reflection on the relative importance of others than an indication that he's done anything wrong. Far from it. Brown, the man tasked with accountability for John Lewis' online profit and loss, is delivering great numbers. Online revenues contribute a huge 19% of the business' total sales, and it outperformed the market with 27.2% growth in online sales in its latest interim results.
Brown is a key figure in the integration of the site to the rest of the business. Click and collect, in particular, is popular and was expanded to 116 collection points, including 84 Waitrose branches.
But Brown's ambitions don't stop there. John Lewis is serving 33 countries since opening up its site to overseas customers in June.
In 2010, the partnership stated its intention to achieve £1bn in online sales by 2014. With Brown trading the site so well, and the addition of overseas customers, this plan is still very much on track.