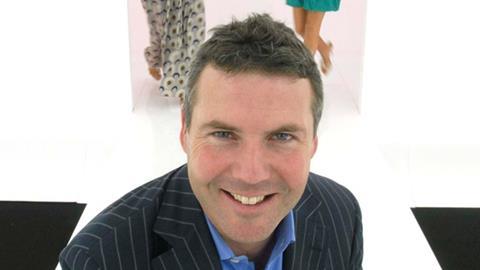 Holding on to his position at the head of the list is Asos boss Nick Robertson. While others have raised their profile in the past year, no one has done enough to topple the de facto face of fashion ecommerce from the top spot.
During 2011, he has pushed on with the etailer's ambition of becoming a global retailer, getting past the 50% mark for international sales on a quarterly basis. As well as a growing number of dedicated international sites, the opening of a £40m distribution centre in Barnsley during 2011 is allowing Robertson to serve his base of overseas customers from 160 countries worldwide.
Despite the halt in growth in UK sales revealed in October, thanks to diversification, the business powers on.
But it is not only within the industry that his influence has been noted. Robertson was awarded an OBE in the Queen's birthday honours list in June 2011.
Asos has led the field in welcoming shoppers from overseas, and has proven a model for internet-based international expansion that many other UK retailers are now following.
All this success has not gone to his head. Since receiving his honour, Robertson has quipped that OBE stands for old bugger in ecommerce. Yet he continues to delight both customers and shareholders with the ever-increasing array of products and services that Asos delivers.
While UK retail sales rose 25% in its latest full-year results, its international push allowed it to deliver overall revenue growth up 52% to £340m. He said: "This is not just a website doing things abroad – international is now a very material and significant part of our business."
Crucially, this has been achieved at the same time as profits have continued to grow, with full-year profits up 41% to £28.6m. Robertson says he remains committed to investing in the business, and major infrastructure projects such as the Barnsley DC, as well as lots of smaller tactical investments, prove that there is no sign of slowing in the relentless innovation that the company has become famous for.
During 2011, Asos has begun to offer free delivery worldwide. Always an innovator on delivery, the etailer now also offers a next-day delivery service where customers can order up until midnight. Greater efficiency in the new distribution centre is allowing the retailer to create such offers without its margins suffering, says Robertson.
A supporter of the sector skills council for retail, Skillsmart Retail, he was the headline speaker at its Retail Employer Conference in October this year with a focus on customer service. And with the array of skills his business is developing with its ever-increasing proposition, he is blurring the boundaries between a retailer and a media company.
Once a poacher of staff from other retailers, Robertson has grown the business to the point that he has begun to see others attempting to poach his talent. Yet his most trusted colleagues – including James Hart and Jon Kamaluddin, who both also make the list – remain faithful.
And though major shareholder Danish retailer Bestseller has increased its stake in Asos to over 20% this year, it is Robertson who continues to very much run the show.