Sofas giant DFS makes first high street foray as it takes over Next Home's landmark premises.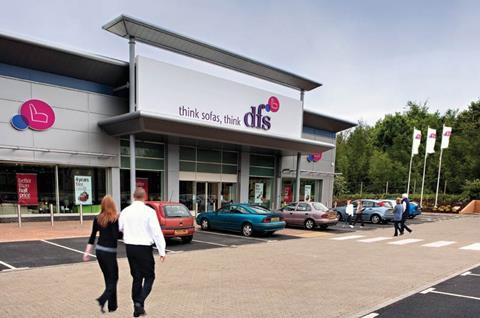 Sofas giant DFS is to establish a high street presence with a shop on furniture Mecca Tottenham Court Road – a very different location from its traditional out-of-town pitch.
DFS is taking Next Home's store on the famous shopping destination, and plans to open up in the next three months.
The Tottenham Court Road store will give DFS its first high street presence. At present, the retailer only has one other in-town store – on London's Old Kent Road – which is located on a 'mini' retail park.
DFS chief executive Ian Filby told Retail Week: "We're very pleased with how Old Kent Road is going. Where there are chimney pots there is business to be had. We believe we can make our model work there [Tottenham Court Road]. We know from where we deliver to, where our customers are.
"London is chock-a-block [with shoppers]."
Filby said DFS could "possibly" open more in-town shops in London, but has none in the pipeline currently.
Sources told Retail Week that Next is pulling out of Tottenham Court Road because the store had not performed as well as expected. Tottenham Court Road is also Next Home's only in-town store. The retailer is continuing to roll out its Home shop out of town.
The store will cover about 20,000 sq ft of space, which Filby said is "fairly typical for many DFS stores".
However, Filby added that the opening is not indicative of a major strategic shift towards town centres, and said DFS would not be making a move to the high street in other cities.
Filby added that next month DFS will also open its first store in Ireland, in Dublin, and did not rule out opening more in the country.
He described the sofas market as "tough" but said he believes DFS has "slightly" grown share in the challenging conditions.
DFS's EBITDA was up 11.4% to £80m in the year to July 30, however sales slipped 2.2% to £638.4m.
Property agent CBRE acted for Next. Harvey Spack Field acted for DFS, it is understood.
Next declined to comment.