Beales will shut a third of it stores in cost-saving measures, after completing its CVA (Company Voluntary Arrangement).
Beales launched the CVA at the beginning of March. It was voted through later that month.
During the following months it renegotiated rents in some of its properties and plans to exit around 10 stores that it believes would have remained unprofitable.
The department store chain estimates that by January 2017 it will have around 20 stores, including all of its largest branches.
Chairman Stuart Lyons said: "The 12 branches we consider our largest are all being saved."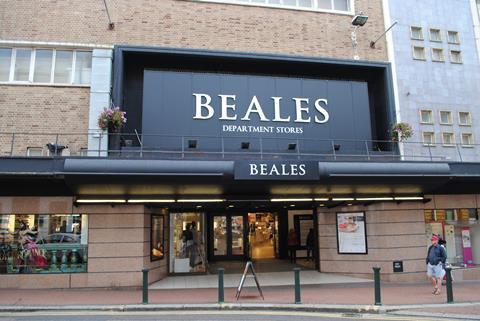 A Beales spokeswoman added: "The reconfigured Beales group is well financed. Trading profits and cash flow are showing satisfactory improvements under the new management team.
"The business is expected to return to profits shortly, as the benefits of rationalisation and the elimination of loss-making sites flow through."
An earlier version of this article incorrectly stated that Beales' largest branches would be closing. We apologise for any confusion.