A successful sale of BHS will rely on all of owner Sir Philip Green's legendary deal-making prowess, industry sources believe.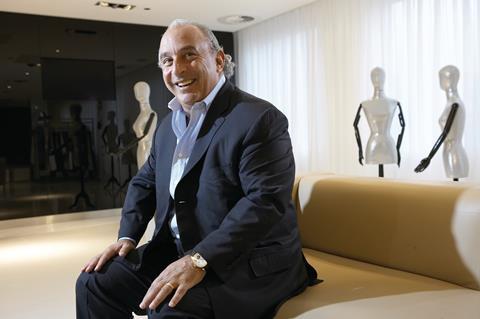 Changing shopper dynamics, increased competition, the scale of the BHS estate and issues such as the retailer's pension deficit are understood to be among factors making potential buyers wary.
However, one industry source said Green's ability to structure deals could surprise sceptics.
"Underestimate Philip at your peril," he said. "He is a very smart guy."
Green signalled that he was interested in offers for loss-making BHS after receiving "several approaches" in recent months.
He is now keen to "explore whether any of these can be brought to a conclusion".
Those likely to cast their slide-rule over BHS are thought to include Asda – 150 of BHS's 185 shops have food consents – and Sports Direct tycoon Mike Ashley, who has investments in department store groups Debenhams and House of Fraser.
Because of the issues confronting loss-making BHS some industry sources believe that, even though it is debt-free and trades from some prime locations, it is most likely to appeal to restructuring specialist Hilco or Apollo Global Management.
One source said that there is "cash available" for retail deals but observed: "The willingness to invest in large space in the UK mid to value market is questionable." He suggested a dowry would be necessary to secure a sale of BHS.