The Serious Fraud Office (SFO) has met with Frank Field MP to discuss the sale of BHS and the conduct of Sir Philip Green.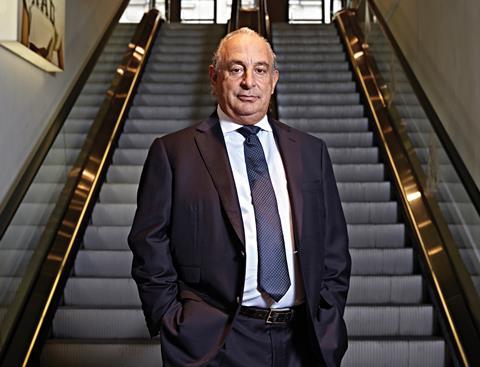 Field, the Work and Pensions Committee chair has met with SFO director David Green to discuss the sale, following his calls for the SFO to investigate whether Sir Philip Green or Dominic Chappell had broken the law.
Field lead the select committee inquiry into the collapse of BHS.
He said today that his meeting had been "constructive" and that he was "was reassured by the tone of the discussions and the approach the SFO is taking".
He added: "They of course operate independently and we assured them again of our absolute non-interference: we will simply send them all the evidence we have not published to consider and use as they will."
Field has been at loggerheads with Green in recent months, following the fallout from the collapse of BHS in April.
His comments formed part of a statement, released today, on the meeting and the background to it.
'Rushed sale'
Field said: "The central concern that emerged from our inquiry was the rushed sale of a struggling high-street institution to manifestly unsuitable buyers. There is no way someone with Sir Philip Green's experience believed they were anything but.
"Such poor prospects were they, Sir Philip was forced to try to make good RAL's [Retail Acquisitions Limited] financial inadequacies himself, pushing through the sale in a pressure cooker environment while any deal for the pension fund fell by the wayside.
"It is clear to us that Sir Philip personally drove it through, appearing, extraordinarily, on both sides of the deal. And it seems he was proud of the fact, bragging to the chair of his pension trustees that he had 'put the ball in the net on my own without 27 advisers'," claimed Field.
He added that the discussion with the SFO arose due to concerns over the assurances made about Retail Acquisitions.
He said: "To what extent were the boards of both companies and the pension trustees actually aware that Chappell and RAL brought nothing but £1 to the deal? And of the extent to which Green was facilitating the financial and property deals himself?"
The Work and Pensions Committee tomorrow plan to unveil details of a new inquiry, prompted by the BHS scandal, into the regulation of defined benefit pension schemes.