Selfridges in London has been raided by masked robbers who stole a number of high-value watches on Thursday evening.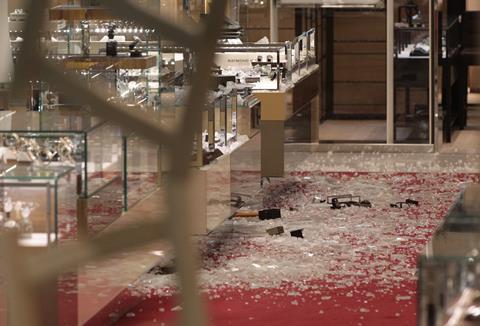 Robbers, reportedly dressed in burkas, carried out a "smash-and-grab" raid at the department store at 8.30pm last night, half an hour before the store was due to close. The men smashed display cabinets before taking off with a number of high-value watches. The value of the stolen goods is not known.
Selfridges has tweeted that "everyone is safe and the police are investigating".
A Metropolitan police spokesman said: "Police were called at approximately 20.30 to reports of a smash-and-grab inside commercial premises on Oxford Street. It is not currently known how many people were involved. Two people were arrested nearby. Inquiries continue."
A spokeswoman at Selfridges said: "We would like to reassure you that the shop is open for business as usual today."