There are lots of letters and statements about the difficult situation Marks & Spencer faces in its clothing and general merchandise department.
These largely reiterate a similar point: a repeated articulation of the disparity between the M&S clothing and food brands. The fact that, in simple terms, we are proud to shop for food at M&S, but loath to admit we shop for clothes.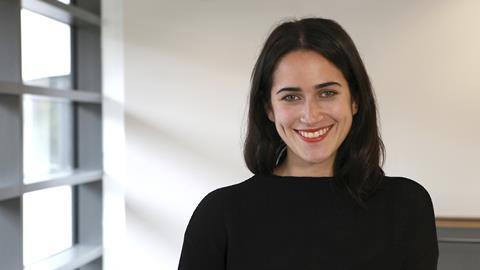 It is an oft-discussed tension, a tug-of-war between a brand that says aspiration (giant Madagascan prawns, anyone?) and a brand that says slightly-too-expensive basic cardigan.
None of this is news to M&S, which has obviously seen the data and knows that clothes are underperforming from a sales point of view. Highlighting the discouraging figures and pointing out issues the retailer is fully aware of consequently feels somewhat futile.
Furthermore, many articles come from a business-focused point of view that is often male (no offence intended), and older (again, no offence intended). While financial and management commentary is, of course, necessary and can be age and gender-neutral, it seems a second, more specific voice is somewhat lacking.
If M&S's much-discussed struggle relies in part on capturing the imagination and pockets of a younger, stylish female audience, this voice surely needs to be heard.
As a younger, and (hopefully) stylish female, I'm keen to put the "1.2% drop", "18 out of 19 quarter disaster" figures aside and comment on what the situation looks like from here. A field study, if you will.
I'll spare you the anticipation and cut to the chase: it doesn't look all that bad. There are a lot of new initiatives that could repaint the brand's clothing offering in a more positive light: areas where the food excels are being translated into potential wins for the clothing.
Understanding how I shop
Online: the unavoidable truth about how people, particularly millennials and Gen Z, shop today. The M&S food offering is digital-ready, with a user-friendly and customer-centric offer.
There is no restriction and no judgement: whether I'm ordering a pre-prepared roast to fake domesticity to my in-laws or stocking up on barbecue essentials for a sunny weekend, my shopping habits are catered to. M&S made the idea of 'dinner for one' socially acceptable, and I thank them for that.
A similar understanding of how I shop is finally emerging in the clothing sector. While I still buy clothes in the shop (nothing beats trying on), I make all my decisions about where to shop prior to arrival on the high street. This is a key trend in young/millennial shoppers – decisions are made online even if purchase occurs in-store.
Consequently, the new M&S platform 'Tuesday' is great – an online stylist that helps me navigate what's on offer in line with a personal profile based on style and shape. No need to rifle through discarded sizes on a complicated shop floor, I can go knowing what I want.
Telling the right story
People don't buy food at M&S because it's fuel. They buy because food porn is too good to ignore. M&S has long told the perfect food story. "This is not…" practically has iconic status. How do you create the runny egg-yolk moment with a trench coat? Probably not with statements about "bold, bright colours" and "this season's favourite", as before.
M&S have realised this isn't the most engaging way to tell stories about clothes, and have instead moved towards something dynamic and relevant. For example, their Instagram (over 350k followers so far) hosts a number of gems including reposts of style bloggers wearing M&S. It's an authentic story that I'll choose to engage with.
The right version of provenance
Apparently you can trace an M&S steak to a patch of grass where the cow once stood. This interest in provenance is great: Scottish Salmon, British Duck Leg, Wiltshire Ham. It makes M&S feel both responsible and premium, an aspirational brand.
While of course there should be a similar interest in responsibly sourced clothing, the current interest and immediacy felt in the food sector is still hard to compete with. However, the Alexa Chung-fronted revival of 'classics' brings a clothing-appropriate version of the heritage story to life.
The above is not to say that the job is done. There is still work to do, but it seems unfair to deny M&S is taking steps in the right direction.
And the most immediate and necessary next step? Talk more about what's happening. These new initiatives are great, but too few know about it. My friends and colleagues hadn't heard of 'Tuesday'. They were shocked to find great lingerie on Instagram.
We've heard enough negative: time to replace it with a positive story of progress, and stop this bad reputation becoming a self-fulfilling prophecy.
Margot Hauer-King is a strategy consultant at Brand Union, a WPP company