Harrods owner Mohamed Al Fayed has explained his decision to sell the legendary department store.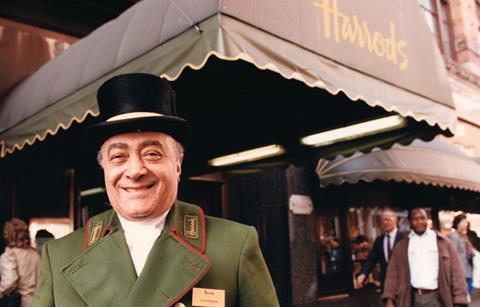 Al Fayed is offloading the trophy asset for £1.5bn to Qatari investors after pension fund trustees stopped him taking a dividend from the business, he told the Evening Standard newspaper.
The tycoon said he had become completely disillusioned with attempting to arrange a payout.
Al Fayed said: "How can this happen? I've owned the place for 26 years. I have 5,000 people to look after. We have a pension scheme which it is my duty to subsidise. Come every year, sometime £10m, £20m, £30m I pay from the profits to make sure my pensioners have money to live.
"But it came just as a surprise that the Government put a body in called pension trustee. I'm here every day, I can't take my profit because I have to take a permission of those bloody idiots."
He continued: "For three months I've been trying to get a dividend. They say tomorrow, next week, lawyers… I say Jesus Christ. I say how can this happen?
"They say yes the trustee will need this and this and this, coming tomorrow, coming next week. I say is this right? Is this logic? Somebody like me? I run a business and I need to take bloody fucking trustee's permission to take my profit?"
The trials and tribulations, he said, prompted him to reassess offers he had received for Harrods, despite earlier saying the store was not for sale and resulted in the sale to the Qataris.