Marks & Spencer revealed another year of flat sales and depleted profits this morning, which it intends to address through a nine-point transformation plan.
Years of one step forward, two steps back have led some to ask why anyone should believe that this time, transformation will really be achieved.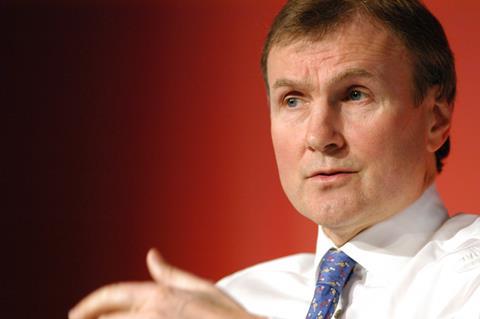 M&S' reputation, accrued over years under previous leadership, for always being 'busy' but never actually changing was acknowledged by chairman Archie Norman, who joked that the retailer's middle name was "false dawn".
But he also asserted: "I am convinced this is a turning point in our history."
So what do today's results reveal about where M&S stands in what chief executive Steve Rowe refers to as a "marathon" project? Has anything really changed?
Leadership and culture
The foundation of any transformation has to be underpinned by leadership and culture, according to Norman. Asked about the share price reaction to today's results he replied: "I don't even look at it. I'm interested in what the market thinks in three years' time. All I'm looking for at the moment is recognition that the business is starting to change."
In the past year, M&S' leadership has changed completely. Boss Rowe has been joined by Norman, who replaced Robert Swannell as chair, while Humphrey Singer is due to replace Helen Weir as chief financial officer.
The tier below them has been structured so that its two divisions – food, and clothing and general merchandise – are more autonomous and accountable for their own P&L. Jill McDonald now leads clothing and home, while womenswear and kidswear boss Jill Stanton and menswear supremo Wes Taylor have both been recruited. Nathan Ansell is running clothing and home marketing.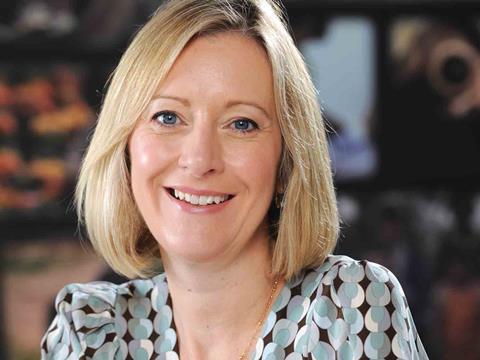 In food, former Target Australia and Steinhoff director Stuart Machin has been at the helm for just under a month and is joined by food marketing director Sharry Cramond. More appointments are set to be made over both divisions.
While the leadership team and structure looks dramatically different, M&S is addressing its culture. The retailer admitted today that its approach had been too "bureaucratic", too "corporate" and too "inward looking" in the past and decision-making had been slowed by layers of unaccountable management.
Rowe has stripped 500 jobs out of head office and is on a mission to make the business more agile with the help of consultant Julian Richer, legendary for his innovative approach to staff management, empowerment and engagement.
Rowe kept talking today about "fracturing" M&S culture in order to rebuild it and said that, far from having to win in-store colleagues around to that way of thinking, store managers in charge of branches with declining sales were happy to see management admitting the reality of M&S' circumstances.
Store estate
One of the most talked about topics in retail over the last few days has been M&S' plan to accelerate its store closure programme.
It is now closing more than 100 full-line stores, slowing its Simply Food store opening plan and is in the beginning stages of exploring a new format for its food arm. Rowe today refused to be drawn on what this new format might entail or when more detail might be revealed.
He declined to comment on whether the new format would be within the convenience structure, or whether M&S might be investigating other formats entirely.
Somewhat reassuringly, M&S' worst-performing stores have been in the same locations for more than 75 years. While that should never have been allowed to happen, it's also an easy fix.
Unfortunately for M&S, it needs to spend money to save money – the business has haemorrhaged cash in restructuring costs and cannot afford to decimate profits as it has done over the last two years for much longer.
Digital-first
One area in which M&S is woefully behind the rest of the market is its digital capabilities. Again, this is a costly area to improve but one that M&S cannot afford to ignore.
The business is currently trying to make its website more responsive and faster and has succeeded in doing this. Web pages that were taking over four-and-a-half seconds to load are now loading in three – and the business was also the first major UK business to offer Instagram shopping.
Despite these improvements being relatively minor, Rowe today said he was confident that the retailer could be market-leading in its digital offer and approach.
Work still to do includes rebuilding every webpage, abandoning its mainframe and upgrading its woefully inefficient search capability.
In-store, work to better complement the shopping environment with digital technology is proceeding at pace. M&S is piloting 'scan, pay and go' capabilities in stores so that customers can check out on their phones, self-checkouts are being launched in clothing and home and store staff are being given Honeywell mobile devices to better assist customers.
Customer targeting
M&S spoke a lot today about a 'family age' consumer, with whom it has lost some traction over the past two decades. After decades of trying to appeal to everyone, flitting between customers aged 70 and those aged 17, the business finally seems to have realised that – no matter how many celebrity-filled adverts it puts out – it cannot appeal to everyone.
It wants instead to draw family or family-age customers back in, and is focusing on its key categories such as jeans, suits, childrenswear and underwear to do so. These are areas in which M&S can really make headway. The brand's equity and trust-factor is still incredibly strong – more so than its fashion credentials ever have been – and it is on these that it should trade.
After realising that it cannot rely on Alexa Chung to sell dresses, it instead wants to chiefly appeal to middle Britain once more. It's a market that rival Next boss Lord Wolfson, wisely, has never taken his eye off of. In fact, M&S facing up to its own reality – that it is more Delia Smith than Alexa Chung – is perhaps the most encouraging sign to come out of these results.
M&S has much to do. Rowe and Norman both acknowledge that – and perhaps that is the biggest reason to take heart. There is no pretending that business as usual is an option, and the retailer is preparing for the next few miles of the marathon.