Marks & Spencer chief executive Steve Rowe has signalled further changes to the retailer's store estate as part of his turnaround programme.
The retailer intends to much more actively churn its properties to ensure they trade from the most relevant locations and retain shopper appeal.
The retailer has already outlined plans to shut 100 stores, 29 of which have so far been shut. In future, the rest of the estate will be more actively managed than in the past when stores – often older branches in city and town centres – often traded from the same locations despite changing shopping habits and the rise of alternative shopping destinations.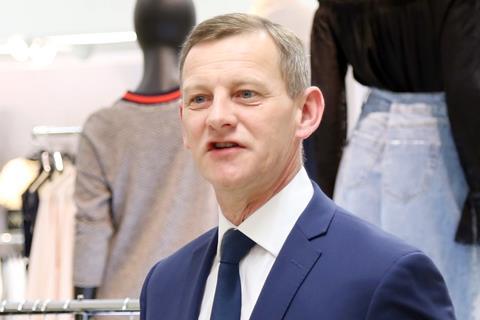 Other retailers such as Next have long churned their estates.
Rowe said: "We have to learn the lessons of the past. We've got to have constant process of churn. I won't pause at 100 and say 'look, job done'."
He said decisions would be made on a case-by-case basis and M&S was working closely with landlords and local councils as part of the process.
In its interim results released today, M&S reported: "Our UK stores are predominately leasehold and while around half of our lease liabilities fall due within 10 years, our average remaining tenure on market rent leases is around 20 years.
"In addition, we retain a freehold interest or part interest in many of the problematic older stores. Future development will be undertaken under strict returns criteria, to ensure that we begin to reduce this historic burden on our business."
Rowe said 83% of staff in stores that have been shut have taken alternative roles at M&S and he was pleased with the sales transfer rates from closed shops.
M&S profits rise but sales continue to fall
1

2

3

4

Currently reading

Marks & Spencer boss Rowe pledges to churn store estate