Marks & Spencer has recorded a fall in its preliminary pre-tax profits, but boss Steve Rowe heralded "green shoots" in the department store's ongoing transformation plan.
The department store's profit before tax and adjusted items fell 9.9% to £523.2m in the 52 weeks to March 30. Excluding adjusted items, the retailer's pre-tax profit rose 26.6% to £84.6m.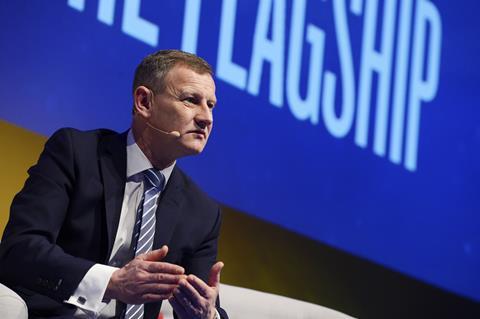 Group revenue fell 3% to £10.4bn during the period.
M&S food sales were down 0.6%, exacerbated by a 2.3% decline in like for likes.
The department store's clothing arm posted a 3.6% decline in sales, which it said was "impacted by store closures." Like-for-like sales were also down 1.6%.
M&S is currently in the first phase of its transformation programme to "restore the basics" of the brand.
Chief executive Steve Rowe said: "We are deep into the first phase of our transformation programme and continue to make good progress restoring the basics and fixing many of the legacy issues we face.
"As I have said, at this stage we are judging ourselves as much by the pace of change as by the trading outcomes and change will accelerate in the year ahead.
"Whilst there are green shoots, we have not been consistent in our delivery in a number of areas of the business.
"M&S is changing faster than at any time in my career – substantial changes across the business to our processes, ranges and operations, and this has constrained this year's performance, particularly in clothing and home.
"However, we remain on track with our transformation and are now well on the road to making M&S special again."
The department store chain's full-year results were unveiled as the business successfully raised £601.3m financing for its joint venture with Ocado to bolster its grocery offering via a rights issues wich was fully underwritten by investment banks including Morgan Stanley, HSBC and BNP Paribas.
Rothschild & Sons is acting as the lead financial adviser to Marks & Spencer on the rights issue.