Macy's is to close 14 stores and restructure its merchandising and marketing divisions, investing the savings into creating an off-price model.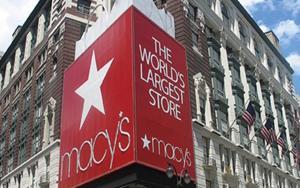 The US retailer said the changes would result in savings of $140m (£92.4m) which it would reinvest in technology, talent and business development.
Macy's and Bloomingdale's will restructure their respective central merchandising and marketing arms, resulting in one unified division for both in-store and online. Previously, store and online were bought and marketed by separate divisions across both fascias.
Terry J. Lundgren, Macy's chairman and chief executive officer said the changes reflected the way consumers are now shopping.
"Our business is rapidly evolving in response to changes in the way customers are shopping across stores, desktops, tablets and smartphones. We must continue to invest in our business to focus on where the customer is headed – to prepare for what's next."
Macy's said the changes would result in the retailer increasing its workforce in some functions and locations while decreasing in others. In total, it expects its staff headcount to remain at a level of approximately 175,000.
"Going forward, Macy's and Bloomingdale's will be better able to move more quickly and nimbly to select merchandise, assort inventories and serve total customer demand, no matter how, when or where the customer shops," Lundgren said.
The changes in merchandising and marketing are expected to impact about 115 staff in Macy's and Bloomingdale's central offices in New York, as well as about 150 other staff elsewhere in the US. The retailer said it is working to place as many affected staff as possible in other open positions.
The business will also make changes at store level, with an average of two to three staff expected to be affected in each of Macy's and Bloomingdale's approximately 830 stores; a total of about 2,200 of its staff will be impacted nationwide.
The retailer will invest its savings into creating an off-price model for Macy's. It said the exploration is in its early stages. The retailer "believes that Macy's omnichannel infrastructure and insight could lead to innovative ways to deliver value to additional segments of the customer marketplace".
It will also pump money into its digital arm, including the hiring of more than 150 people at its San Francisco-based technology organisation. The savings will be used to employ 1,500 new year-round and seasonal employees this year at its new 1.3 million sq ft fulfilment centre in Tulsa County, Oklahoma.
It will also look to open new Macy's, Bloomingdale's and Bloomingdale's Outlet stores.
The retailer added that it would close 14 stores in early spring, but would also look to add new locations, including new Macy's and Bloomingdale's stores in Abu Dhabi, United Arab Emirates in 2018.