Department store group John Lewis is to invest £8m in revamping its flagship Oxford Street store ahead of the London 2012 Olympics and Queen's Diamond Jubilee this summer.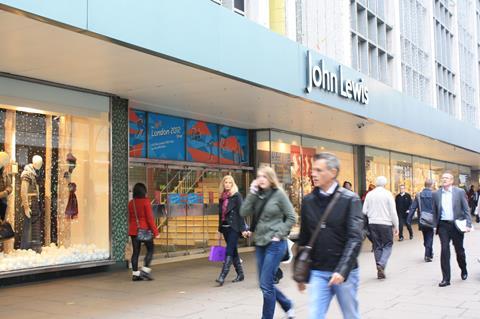 The retailer aims to "establish John Lewis Oxford Street's reputation as a major international shopping destination" in time for both of the events this summer. The refurbishment is expected to be finished in May.
John Lewis hopes to cash in on the events with an overhauled ground floor, kicking off with a 2,000 sq ft expansion of the menswear department, with a "sleek and modern design".
John Lewis will also add brands and 5,500 sq ft to its beauty hall, which it said will become "one of the highest turnover beauty halls in the world".
The retailer will also open a second pop-up Olympics shop in the store next month.
Partners will receive Chinese cultural training in anticipation of an influx of visitors from the country, and a new information desk for foreign visitors will open.
John Lewis Oxford Street managing director Simon Fowler said: "The investment underscores our commitment to making John Lewis Oxford Street the must-visit destination for those coming to the capital this summer."