John Lewis is to mark its 150th anniversary with a series of activities including an interactive exhibition charting its history, a TV ad, and collaborations with brands.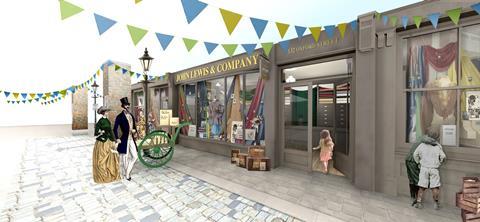 The department store group, which was founded as a draper's shop on May 2 1864 and now turns over £4bn across its 41 stores and website, will also unveil a roof top garden on its Oxford Street flagship that will be open to the public.
The flagship will also next month host an interactive exhibition, allowing visitors to explore its history.
Featuring the cobbled streets of Victorian London, the exhibition will give visitors the opportunity to take a peek into the retailer's past. It will showcase the original ledger that includes the first day's takings as well as a reconstruction of founder John Spedan Lewis' office. Visitors will gain an insight into who Lewis was and his pioneering idea that all workers should be co-owners and share in the success of his company.
It will also tell visitors how a WWII bomb obliterated the original store, and explain how the "craft of shopkeeping" and a passion for customer service has guided the business ever since.
John Lewis is also teaming up with a number of British brands and designers, such as Ted Baker, Liz Earle and Jo Malone, to offer exclusive products that celebrate the anniversary.
Its fashion department has tied up with Orla Kiely to launch the brand's first menswear range, exclusive to John Lewis. The electricals department has teamed up with the iconic Henry Hoover brand to offer John Lewis customers the opportunity to buy a 'John' or a 'Lewis' Hoover.
John Lewis shops across the country will join in the celebrations, which kick off on May 3, with a range of regional activities and, in partnership with Barnardos, each shop will support local charity initiatives.