John Lewis has revealed its strategy for the coming years and admitted its first-half profits will be "close to zero".
The partnership acknowledged the seismic changes affecting the retail sector and set out its stall for navigating the "generational change".
Its strategy consists of three key aims: focusing on differentiation rather than scale; investing heavily; and placing partners at the heart of its business.
Waitrose
Focusing on differentiation will see Waitrose renew its focus on core customers and "extraordinary" service levels. Partners will become 'food ambassadors' and there will be an increase in the number of specialists on hand to advise customers. The focus on core customer will be mirrored on waitrose.com
Half of Waitrose's products are own-brand and the grocer plans to increase this while "continuing to raise quality". It will increase its focus on health and wellbeing, a fast-growing category that appeals to its middle-class shoppers.
John Lewis
John Lewis will centre its efforts on unique product, personal service and new service propositions.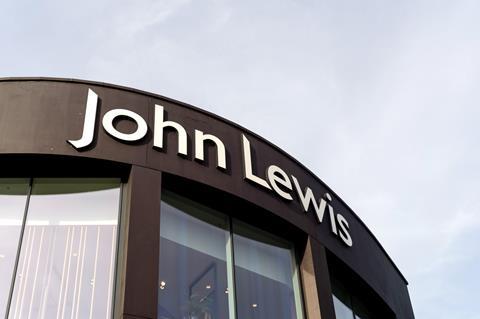 It plans to "supercharge" women's fashion, acquire new niche brands, secure exclusives with international brands and grow its design capability. It plans to grow its own-brand and exclusive product from 30% of sales to 50%, as previously stated.
Its services focus will expand into financial and home services. John Lewis has already begun work on this, acquiring home improvements business Opun earlier this month and establishing its Home Solutions business last year.
It will continue to invest in partner skills and technology to "tap into the burgeoning customer demand for trusted advice and expertise in fashion and home". It said the demand was "a significant opportunity [which] will play a major role in our shift to personalised service versus ubiquitous transactional shopping".
Store estate and partners
The partnership revealed Waitrose would close four convenience stores and one small supermarket but maintained that "unlike many of its competitors, the John Lewis Partnership has a well-balanced and well-located store portfolio" and its opening and closure rates would stay in line with the past few years. It currently operates 353 Waitrose shops and 50 John Lewis stores.
The partnership model was referred to as the business' "inherent strength" and an area it would continue to invest in. As revealed by Retail Week, JLP will play on this strength further by rebranding its grocery and department store arms as Waitrose & Partners and John Lewis & Partners.
Profits under pressure
The partnership emphasised that innovation was necessary but relied on "sustained investment". It detailed how it planned to provide this despite profits coming under increasing pressure.
It said: "The partnership's financial strategy is designed to ensure that the business is able to maintain investment whatever the economic environment… the partnership will take steps to strengthen its balance sheet by a further £500m over three years to invest in product and service innovation.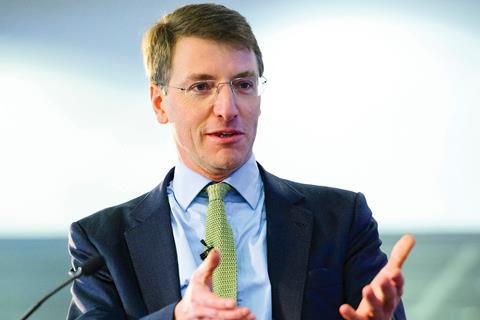 "This will be achieved by rebuilding profitability at Waitrose, creating more value from the property estate, and conducting a review of the partnership's pension scheme. This will allow us to maintain investment at a rate of £400m-£500m a year."
JLP admitted its half-year profits before exceptional items would be "close to zero" and added that while market uncertainty means there is a wide range of possible profit outcomes for its full year, it is "currently assuming that profits before exceptional items will be substantially lower than last year".
The retailer expects to see profit growth at Waitrose, falling profits at John Lewis and "significant" extra costs at partnership level due to greater IT investment.
Chairman Sir Charlie Mayfield said: "The John Lewis Partnership is a unique business with different ownership, a different purpose and a different outlook to any of our competitors. As retail changes we need to tread a path that enables us to thrive as a business while building on the qualities that make us different. For us, the relentless pursuit of greater scale is not the right course.
"Our plans put differentiation, innovation and partner-led service at the heart of our offer. The measures that we have outlined today are an important next step in our strategy that will ensure we emerge stronger from this period of profound change."