John Lewis sales jumped last week as the introduction of its spring-summer ranges and the end of its Clearance Sale in home drove revenues.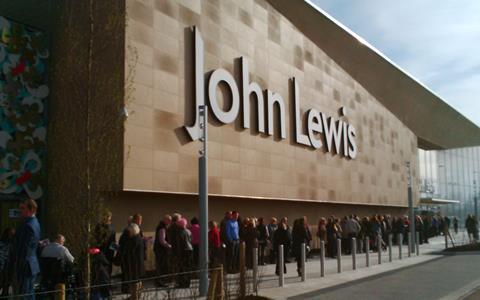 The department store business said sales climbed 4.9% to £77.4m in the week ending January 21.
Home took the crown as its strongest category, with sales advancing 9.5% year-on-year, as its Clearance continued to drive shoppers into stores.
Furniture in particular proved popular with customers, as promotional offers boosted sales 17.9% compared to the same week last year.
John Lewis said fashion sales also grew during the period, despite the end of the Clearance sale in that category.
The retailer's spring-summer clothing ranges, which were launched last week, helped drive sales into positive territory, with womenswear registering a 16.2% uplift.
John Lewis's electricals and home technology sales also grew, advancing 2.6% year-on-year.
Sales of communications technology products rose 10.8%, driven by demand for audio products such as portable speakers, headphones and radios.
Mobile phones also proved popular, as sales of Apple and Android smartphones spiked 58% and 76% respectively.
Waitrose
Partnership stablemate Waitrose also recorded a jump in sales last week, as revenues rose 2.1% to £120.44m.
The upmarket grocer said the onset of bitterly cold weather across the country boosted sales of comfort foods, while healthy eating continued to be a popular January trend.
Revenues from its chilled, fruit, bakery, vegetables and horticulture division climbed 4.9%.
Fresh fruit sales proved particularly strong, with citrus fruits rising 13%, while sales of pre-packed vegetable mixes grew 38%.
Waitrose said shoppers also indulged themselves as the colder weather set in, with categories such as cheese and beer also recording positive sales.
However, sales of meat, fresh, frozen and dairy fell 1.4% compared to the same week last year, despite a 9% rise in revenues from frozen desserts.