Sales at John Lewis increased 10.8% in the week to December 6 year on year, as shoppers continued to gear up for the Christmas period.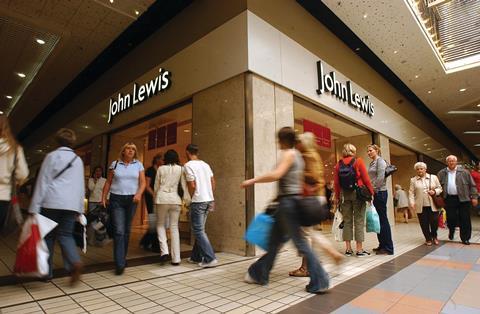 Sales grew to £160m, with price matching competitors' promotions helping to boost trade.
Sales week on week fell 10.6%, after Black Friday led to John Lewis' biggest trading week ever. The business said the figures "reflect just how significant Black Friday has become in the UK".
The colder weather boosted fashion, which was up 7.8% year on year, while the home department sales rose 4.8%.
Paula Nickolds, buying and brand director, said: "Another strong week of sales sees the business in good shape, with momentum building in the final weeks before Christmas.
"The cooler weather had a positive impact on sales of cashmere accessories up 51% and Christmas dinner preparations were also evident, with customers investing in cookware and kitchen gadgets ahead of their festive feast. Looking ahead, our teams in our shops and online operations are ready for another busy week as we hit the first full week in December."