John Lewis reported a decline in its sales as the department store chain's fashion and electrical category rises were offset by falling home sales.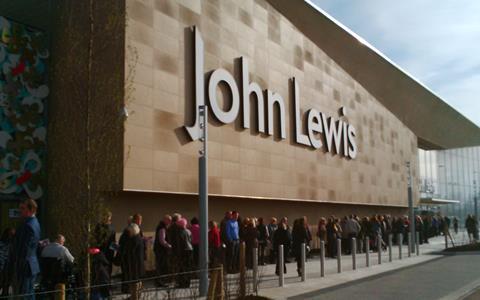 The retailer recorded a 0.2% drop year-on-year to £74.9m in the seven days to February 18.
The department store retailer attributed the decline to a drop in its home category, which saw a 1.5% fall in sales, although sales in its home accessories and gifts division rose 8.5% as Valentine's Day shoppers snapped up purchases.
Fashion sales at the retailer were up 1.4% as sales of its upmarket own-brand label drove purchases, while sales of beauty, wellbeing and leisure products jumped 11.2%, which the retailer also attributed to Valentine's Day.
Electrical and home technology sales edged up 0.4%, driven by sales of communication tech products, which were up 6%, and strong demand for Apple Mac products.
Melons
Sales across the partnership were up 4.2% overall, driven by growth at John Lewis's sister retailer Waitrose.
Sales at the grocer were up 7% excluding fuel to £128.4m, driven by a 36% rise in confectionery, a 78% leap in flower sales and an 83% jump in sparkling wine purchases.
Fruit also had a strong week as sales of cherries and melons soared 90% and 24% respectively.