John Lewis has abandoned its plan to open in Brighton, blaming its decision on the amount of building work a new shop would require.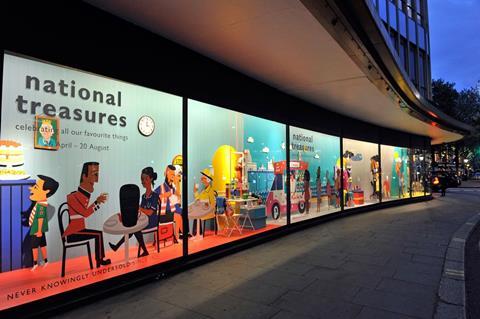 The department store chain purchased a freehold on Brighton's North Street in 2015 and had planned to open a store on the site.
It has now emerged that those plans will not go ahead due to the "extent of demolition and rebuilding required", and that current occupant Boots will stay in the site instead.
A spokeswoman said: "We are disappointed to announce that we have decided not to progress our plans to open a John Lewis shop on North Street in Brighton.
"We acquired the site positive that we could build a John Lewis shop, but having explored all options, we cannot deliver a shop on this site with the extent of demolition and rebuilding required."
Council reaction
Brighton & Hove City Council appeared to blame changing consumer sentiment for John Lewis's decision.
In a statement it said: "We're confident that John Lewis would have succeeded in the city, but we're aware too that consumer behaviour is changing.
"John Lewis – like other retailers – may well be feeling the impact of what they themselves have called a 'volatile market and profound structural changes' across the industry.
"We will continue to take forward our regeneration programme for the city centre, which will build on current investment and support from the retail industry."
Fewer openings
John Lewis has conceded that it will open fewer stores over the coming years than it has in recent years.
At its full-year results on March 9, boss Paula Nickolds said the business would join its sister grocer Waitrose in "probably open[ing] fewer shops than we have done in the past".
The retailer is set to open branches in Oxford, Westfield White City and Cheltenham, and last year unveiled experience-led stores in Chelmsford and Leeds.
"We see stores as a really important part of our total proposition," Nickolds said on March 9.
"We have three shops in the pipeline and we're really excited about those shops. But looking forwards we will probably open fewer shops than we have done in the past."