John Lewis Partnership's profits have crashed 98.8% despite rising sales in the "most promotional market in almost a decade".
Pre-tax profits before exceptional items crashed 98.8% to £1.2m while pre-tax profit was slashed 80.5% to £6m.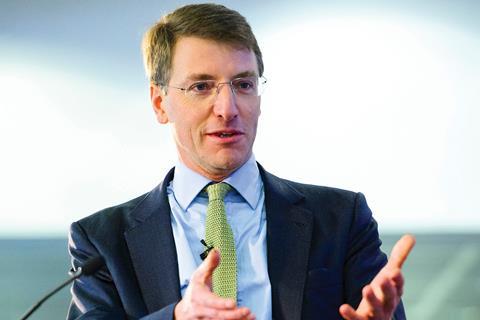 Overall, sales across the partnership rose 1.6% to £5,486.6m in the six months to July 28, 2018.
However, like for likes at John Lewis dropped 1.2% despite a 0.8% sales rise to £2,093.4m. The department store chain made an operating loss of £33.5m.
At Waitrose, the picture was healthier. Like-for-likes were up 2% and sales rose 2.1% to £3,393.2m. The grocer made an operating profit of £94.4m.
Margin erosion
Partnership chairman Sir Charlie Mayfield attributed the chain's profit woes to the erosion of gross margin thanks to competitor discounting.
The department store sector has been plagued by discounting in recent months as House of Fraser's previous management team resorted to heavy discounting in a bid to keep it solvent. Debenhams' management have also registered the effect it has had on their business.
Mayfield said: "These are challenging times in retail. Profits before exceptionals are always lower and more volatile in the first half than the second half. It is especially so this half year, driven mainly by John Lewis where gross margin has been squeezed in what has been the most promotional market we've seen in almost a decade.
"The pressure on gross margin has predominantly been from our commitment to maintain price competitiveness.
"This reflects our decision not to pass on to our customers all cost price inflation from a weaker exchange rate and from our 'never knowingly undersold' promise, where we have seen an unprecedented level of price matching as other retailers have discounted heavily."
He added that gross margin was also affected by a shift away from high-margin, big-ticket purchases towards electricals. John Lewis' profits were also affected by the cost of new shops and higher IT costs as it invested for the future.
The partnership, which rebranded earlier this month, will invest between £400m and £500m each year, despite the impact on profits, in a bid to transform with the retail sector, which is undergoing intense and unprecedented levels of change.
Mayfield added that the business expected full-year profits to be "substantially lower" than in the previous year, when they fell 77% to £103.9m, but insisted it had "great confidence in the attractiveness and potential of our offer".