John Lewis Partnership interim pre-tax profits fall to £81.9m
Business says the drop was driven by investments in price, service and increasing staff pay
Job cuts are on the horizon as better pay and productivity affect the partnership structure
Waitrose like-for-likes dip 1% as operating profit before exceptionals drops 10.5%
John Lewis like-for-likes jump 3.1% but operating profit before exceptionals slumps 31.2%
John Lewis Partnership has posted a 14.7% drop in half-year pre-tax profits and warned that its expects to cut staff numbers.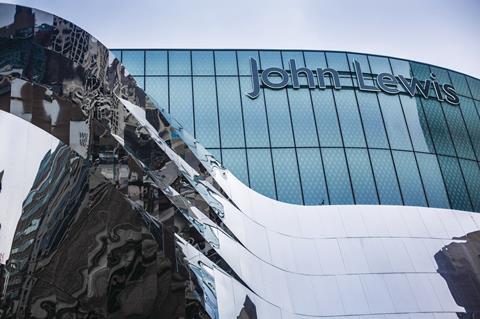 The department store group said the fall in pre-tax profit before exceptional items to £81.9m was driven by investments in price, customer service, increasing staff pay and "investing for the long term."
John Lewis said it expected those pressures "to continue through this year and next."
The group hailed gross sales growth across both its businesses during the six months ending July 30, but said the decline in profits reflected market conditions and "steps we are taking to adapt the partnership for the future."
John Lewis like-for-like sales increased 3.1% as revenues climbed 3.8% to £1.6bn during the period.
But operating profits at the department store business slumped 31.2% to £32.4m.
Sister retailer Waitrose suffered a 1% slip in like-for-likes, but revenues advanced 2.2% to £3.06bn.
The upmarket grocer's operating profit tumbled 28.9% to £96.3m. Before exceptionals, operating profit was down 10.5% to £121.3m.
John Lewis provided no further update on the future of boss Andy Street, who is hoping to be named as the Conservative party's candidate to become Mayor of the West Midlands.
Long term job cuts
The partnership's chairman Sir Charlie Mayfield alluded to job cuts for the partnership in the long term, citing better pay and productivity and saying that cuts would be the natural consequence of these factors.
He said: "Our ownership structure makes it especially important that we manage the Partnership carefully and thoughtfully for the long term.
"We are committed to creating better jobs, for better performing partners, on better pay. We intend to ensure partners' pay remains well above the National Living Wage on average, and in this year's pay review in March, rates increased by 5.1% on average for our lowest paid partners.
"However, higher pay depends on better productivity and greater contribution and we anticipate that this will mean we will have fewer partners over time as compared to today."
Mayfield defends profits slide
Mayfield hailed the group's 3.1% uplift in gross sales to £5.27bn and defended its slide in profits, which he insisted "are not as a consequence of the EU referendum result."
He said Brexit "has had little quantifiable impact on sales so far" and added: "Our first half profits are always lower and often more volatile than in the second half, which typically accounts for at least two-thirds of our annual profits.
"We have also decided to prioritise a number of key areas of investment including in IT, our distribution network and in pay, as well as making a shift towards our existing stores in Waitrose which has resulted in exceptional property asset write-downs.