John Lewis has launched a pop-up urban garden tea house in Glasgow city centre that will be open for the duration of the Commonwealth Games.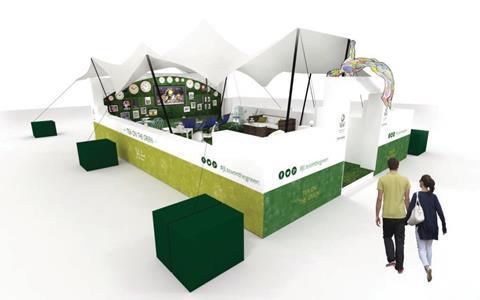 The retailer is opening the 'Tea on the Green' pop-up as part of its role as official department store provider to the Commonwealth Games, which is being held this year in Scotland.
Visitors will be provided with free tea and will be able to view two custom built art installations and watch the athletics on a big screen at the Royal Exchange Square pop-up.
John Lewis Glasgow operations manager Lindsay Ironside said: "Tea on the Green is a spot where people can enjoy great food, whilst never missing a beat of the Commonwealth action."
The art installations made from everyday household items are by designer Billie Achilleos and depict a high-jumper and a cyclist.
Tea on the Green will be open from Thursday July 30 to Sunday August 3 and visitors will be given the option of booking in advance online.