John Lewis's sales spiked last week as the influx of colder weather boosted the performance of its clothing ranges.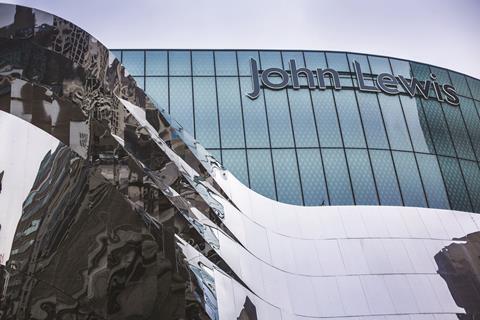 The department store chain's revenues jumped 9.7% to £105.9m during the week ending November 5, with fashion sales climbing 8.6% year-on-year.
Women's shoes were the standout performer in the category, as winter boots drove sales up 19% compared with the same week last year.
The colder weather also boosted sales of women's fashion accessories such as gloves and scarves, while beauty products registered a 12.4% uplift.
John Lewis, which named Paula Nickolds as its new boss last month to succeed Andy Street, hailed a "storming" week for electricals and home technology.
The category posted a 17.6% rise in sales, driven by Apple Macbooks and Sonos speakers.
Customers also started preparing their homes for the festive season, as sales of homewares increased 3.7%.
Within that category, John Lewis said furniture sales were up 10%, while textiles and carpets registered an 8.4% incline.
Waitrose
Sister retailer Waitrose also benefited from the colder weather to post an increase in weekly sales.
The upmarket grocer's revenues edged up 0.6% to £135.3m, but Waitrose said sales were driven "in part" by its offer of a 25% discount for customers purchasing six or more bottles of wine and Champagne. Sales within the category were up 2.8%.
Bonfire night also sparked sales uplifts as fireworks rose 35% and sausages advanced 31%.
Sales of warming foods such as hot pies and bacon rose 13% and 9.6% respectively, while the colder weather also prompted shoppers to consider the festive season, driving up sales of gift wrap 33% year-on-year.