House of Fraser is cutting the number of brands it sells as part of a strategic overhaul under its Chinese owners.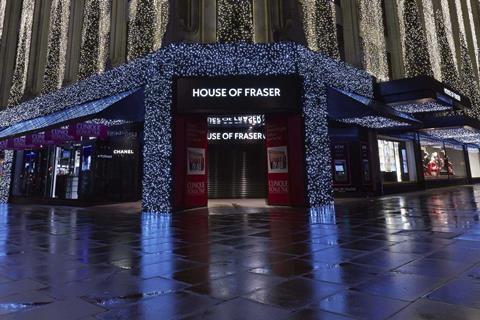 The department store business group also intends to relaunch its website and refocus its business to target older women under the turnaround plans.
House of Fraser's executives, who unveiled the new vision yesterday, admitted that a lack of investment over the past two decades had left the retailer "on life support", but insisted the plans would realign it with its core customers and repair its brand portfolio.
The department store chain will axe up to 40 of the 677 third-party brands it sells and slash the number of own-labels it produces from nine to five.
Bosses want to increase the focus on womenswear and homeware as it targets a new core customer called "Jo", a mother of two who prioritises family, community and work, earning two to three times the national average.
House of Fraser aims to hold fewer, shorter promotions in an effort to wean shoppers off discounts and reduce stock levels.
It will also launch a new UK website, geared for use on smartphones and tablets, following a successful trial in Australia.
Transformational period
House of Fraser executive chairman Frank Slevin said the retail industry was in the midst of a transformational period and insisted the overhaul would place the business at the forefront of the changes.
Retailers are grappling with the rising cost of imports following a slump in the value of the pound, an increase in the national living wage and the impending impact of new business rates, which have been revalued for the first time in seven years.
Businesses are also racing to adapt to changing shopper habits as consumers increasingly use mobiles, tablets and laptops to shop online for home deliveries or click-and-collect.
House of Fraser, which is owned by Sanpower, has lost a number of members of its senior leadership team, including boss Nigel Oddy and chief customer officer Andy Harding, over the past year.
But the retailer hit back at claims made by former management that a promised £75m pot of investment had failed to materialise.
House of Fraser finance boss Colin Elliot said Sanpower had ploughed £90m into the business following its acquisition in 2014, compared with £30m in the two years prior to the takeover.
The cash injection has helped fund 12 store revamps and an upgrade to its IT systems.
Elliot said Sanpower plans to invest a further £45m this year.