House of Fraser has hired a former Marks & Spencer executive as its new digital director, Retail Week can reveal.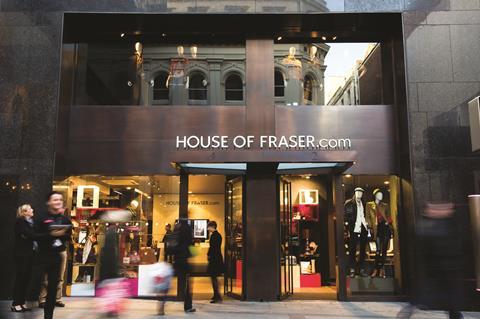 The Chinese-owned department store chain, which has been in the spotlight after a raft of high-profile exits, has snapped up M&S's former head of merchandising and analytics David Seeby.
He will cover some of the remit of former global multichannel director Martin Francis, who left a year ago.
Seeby, who spent three and a half years at M&S, will report to House of Fraser's chief customer officer David Walmsley, who himself joined the department store group from M&S.
Walmsley told Retail Week: "David worked with me at M&S…his experience and expertise will be invaluable as we drive the business's ongoing transformation."
High-profile exits
House of Fraser has faced question marks over its future direction following a series of high-profile exits in the past 12 months.
And chief executive Nigel Oddy is due to leave early this year after reports that the chain's owner, Sanpower Group, had failed to provide promised investment.
Last month, Retail Week revealed that House of Fraser had scrapped plans for a new distribution hub.
However, the retailer has also made some impressive hires – including Walmsley and Asos's Maria Hollins.
House of Fraser also opened its first store in China last month as part of international expansion plans.