With Christmas sales ringing alarm bells for department stores, we examine how US operators are facing up to the numerous challenges for the format.
US department store Macy's, for decades the nation's leading fashion retailer, is predicted to lose its top spot in apparel this year to Amazon.
The steady decline of US department stores has long been held up as emblematic of the inexorable rise of online – specifically Amazon.
Quarter after quarter, analysts have obsessively charted the downfall of retail institutions such as Macy's, Sears, Kohl's, Saks, Nordstrom and their peers.
The conventional wisdom was that these companies are retail relics; dinosaurs encumbered with excessively overspaced estates and an offer that is no longer relevant to modern, digitally-enabled, convenience-craving shoppers.
These brickbats are echoed by many of the criticisms heaped on the UK's underperforming department stores. The customer base is ageing and the pace of innovation is too slow to keep up with today's consumer demands.
However, US department stores have woken up to the urgent need to become omnichannel operators and move away from old-world models. A host of initiatives have been implemented across the sector as department stores strive to achieve a competitive edge.
With British department store chains finding share increasingly elusive, chances are we may find some of these ideas taking hold on UK shores in the not-too-distant future.
Think small, think local
Kohl's is moving away from its big-box model. Last year, it began opening smaller (35,000 sq ft) locations under the Your Store banner. These are opening in higher-traffic urban locations across the US.
"Our vision is that every Kohl's store will be uniquely tailored to meet the needs of the community it serves"

Kevin Mansell, Kohl's
"Our vision is that every Kohl's store will be uniquely tailored to meet the needs of the community it serves," said chief executive Kevin Mansell.
"That will be accomplished by tapping into each store's customer analytics and insights to hyper-localise assortment."
The new outlets are equipped with online terminals enabling shoppers to browse the whole Kohls.com assortment and have purchases sent to their homes free of charge.
At the same time, Kohl's is also refitting bigger stores in what is called its 'standard to small programme'. This sees space used more efficiently and inventory levels reduced by 3% across all outlets.
The appeal of off-price
With apparel sales in freefall at US stores, one model is resonating with shoppers – off-price. Specialists, led by TJX – owner of TK Maxx in the UK – and Ross Stores, have enjoyed strong growth by offering quality brands at discounted prices.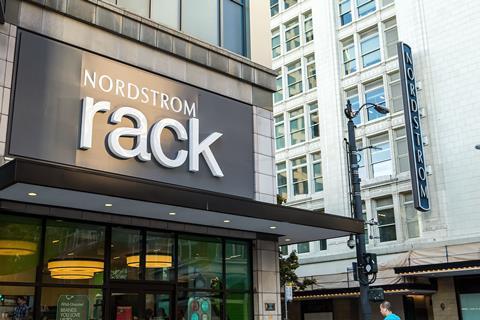 US department chain Nordstrom first launched Nordstrom Rack in 1973, but since 2010 has ramped up store roll-out and now has 227 shops in the US and Canada. With annual sales of $2.5bn, it is significantly bolstering stagnant full-line store sales.
Macy's, Kohl's and Saks have all followed suit, but suitable locations are limited and roll-outs have been limited.
Launching new formats from a standing start is not easy in the US, but in the UK, where high street space is available, potential exists for smaller outlets offering a value-focused assortment of clothing and home goods.
Re-energise the store with partnerships and assortment shifts
Following a rocky few years, US stalwart JCPenney has chosen to radically overhaul its assortment.

Realising Sephora's appeal to younger shoppers, it vigorously ramped up a pre-existing partnership with the beauty specialist. Today, there are 574 'Sephora inside JCPenney' inserts across its 900-strong US estate.
On the back of this, a year ago it teamed up with Nike to open 600-plus branded inserts in a bid to tap into the boom in activewear. This strategy has now extended to a new alliance with Adidas.
It has not stopped there, however. Two years ago, JCPenney returned to selling home appliances after a 30-year gap. This was, it admitted, a blatant attempt to cash in on the woes of rival Sears, once a leader in the category.
This has paid off, with a 30% jump in appliance sales this Christmas season. It has now set its sights on the embattled Toys R Us by introducing toy departments to all stores and has also debuted 'dorm stores' in 500 outlets, targeting college students.
Sleeping with the enemy?
Last September, Kohl's took the dramatic step of opening Amazon-dedicated spaces inside 10 stores. The 1,000 sq ft zones sell Amazon devices, accessories and smart home products and services.
At the same time, it also introduced a free returns service for Amazon purchases.
With Kohl's reducing floor space and inventory, many have speculated the collaboration may deepen even further. Could Amazon's private fashion labels be showcased in Kohl's stores, for instance?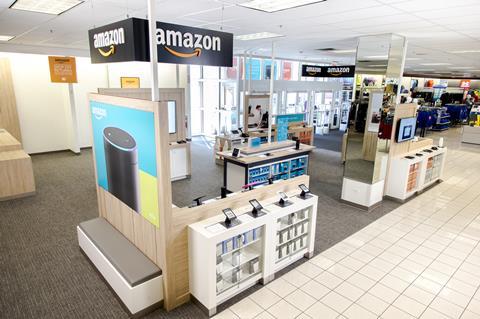 The partnership has even led some to see Kohl's as a potential takeover target for the etailer.
Despite what many would see as a risky venture, the department store's aim of driving footfall appears to have paid off. Its Christmas sales soared almost 7% from the previous year, enabling it to gain market share on all its sector rivals.
Its latest move involves leasing unused store space to grocery or convenience retailers, causing some to speculate whether Amazon's Whole Foods might take up residence.
This could be a cheap expansion method for the organic specialist and would also drive coveted millennial shoppers to the department store's doors.
Striking a balance between digital and physical
In today's digital retail environment, online investment is a must. We only need to compare and contrast the Christmas performance of Next and M&S to see this.
As store sales come under increasing pressure, the need to upgrade digital capabilities becomes paramount.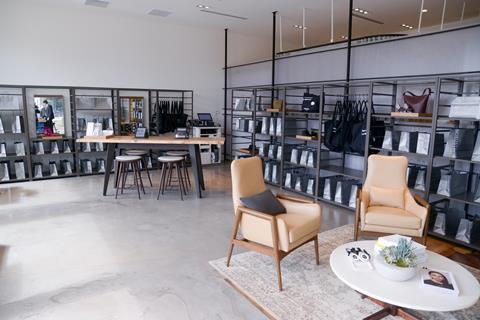 US retailers have taken steps to address this. But the process has been painful, costly and it is highly likely there will be casualties before the dust settles.
Proactive responses have proved most effective and radical strategies are keeping names such as JCPenney, Kohl's and Nordstrom afloat – for now.
What is important to understand is that shoppers now demand the same levels of service and shopping experience from both online and physical stores. If spend transitions online, stores cannot be neglected as they can still function as purchasing destinations, however that purchase is made.
Let's end with an example from Nordstrom. Its Nordstrom Local store carries no inventory at all. The retailer calls it a "neighbourhood hub".
Here, shoppers can relax, enjoy a drink and chat with friends and be attended to by personal stylists. If any item from the digital offer takes their fancy, Nordstrom will ferry it from a nearby full-line outlet for them to try on.
From full-line to no-line, department store reinvention could be more drastic than many imagine.