Debenhams is to invigorate its in-store dining options with a raft of food launches as it aims to refresh the business and attract shoppers.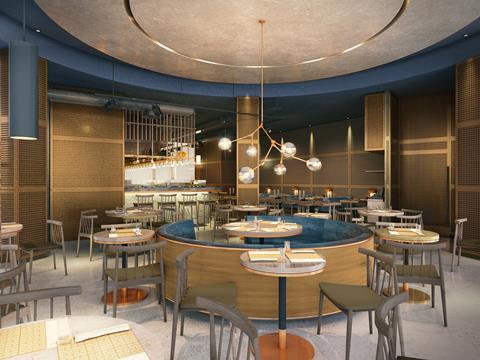 The department store group will introduce a range of high-profile eateries to stores in the coming months, including cafe Patisserie Valerie, health food specialist Joe & The Juice and pan-Asian chain Chi Kitchen.
Retailers are increasingly adding leisure and eating options to their mix in a bid to lure consumers and create a point of difference – something Debenhams has struggled with as rivals John Lewis and House of Fraser outpace it.
Debenhams director of space planning Mark Jordan said the food concessions are part of a wider plan to optimise space in stores and "look at new and exciting ways of enhancing the experience for our customers".
He said: "We are confident that this will be a key footfall driver."
An "essential" service
Maureen Hinton, global research director at Conlumino, said a food offering is "essential" for department stores to increase dwell time. She said: "If a retailer doesn't provide a food offer, it will lose customers elsewhere. Shopping has become part of the way we socialise now."
Others retailers that have bolstered their food offers include John Lewis, which recently extended its partnership with Joe & The Juice and Italian restaurant Rossopomodoro. Burberry has also opened a cafe at its Regent Street flagship.
Chi Kitchen will make its UK debut when it opens in Debenhams' Oxford Street flagship and its Birmingham Bullring store this autumn. Patisserie Valerie will launch in six stores by Christmas, while Joe & The Juice will open in three. Irish coffee start-up Insomnia Coffee Company will be installed in two.
At present Debenhams operates an in-house cafe in 137 of its 161 UK stores. It also plans to double the number of in-store Costa Coffees to 20.
Debenhams is also revamping its fashion offer by extending its partnerships with Sports Direct, Monsoon, Phase Eight, menswear brand Jack & Jones and Danish young fashion brand Only.
It comes as Debenhams revealed its like-for-like sales during its third quarter were flat, as changes to its promotional calendar "diluted" sales. Its online platform continued to gain traction though as sales in the 15 weeks to June 13 jumped 16.7%.