John Lewis sales fell 3.2% last week year-on-year but the department store said Christmas momentum is building as week-on-week sales grew 11.6%.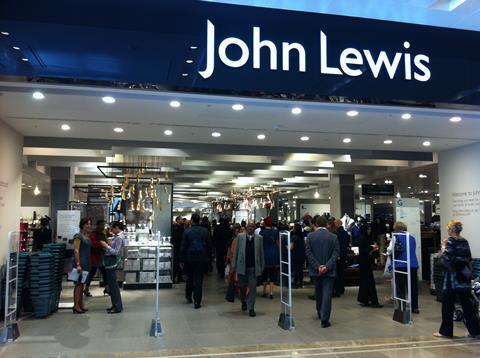 In the week ending Saturday November 19 John Lewis clocked up revenue of £85.2m last week.
The department store was price matching Debenhams' "biggest ever" Christmas Spectacular over the weekend. Debenhams' event included discounts of up to 40%.
John Lewis director, operational development Lesley Ballantyne said customers "can be confident that they get the best price, quality and service from us in shops and online.
"This promise means that we will not deviate from that relationship no matter how challenging the environment is".
Johnlewis.com sales "grew steadily" last week, rising 18% year-on-year.
Beds and bedding, as well as linens and cushions, sold well in John Lewis stores as "shoppers ready themselves for visitors at Christmas".
Gifts also flew off the shelves as toys, gift food, Advent calendars and Christmas decorations saw "significant" uplifts. Fragrance and branded handbags sales were also strong.
In technology, Kindle Readers and iPads "continued to perform" well last week.
Ballantyne said: "We are pleased to see a strong uplift in week-on-week sales albeit at a slower rate than last year.
"Our shoppers have begun the countdown to Christmas demonstrated by coming out in force to all our branches this weekend to celebrate all things festive.
"Momentum would no doubt have been greater if it wasn't for the unseasonably mild weather but we have put in a strong performance nonetheless as shoppers come to John Lewis for its unparalleled position on price and quality, underscored by our commitment to being Never Knowingly Undersold."