"Tough times are when long-term business sow the seeds of future success and that is very much our attitudes to these moments," the John Lewis Partnership chairman said. "We are making changes to the business that we think are going to stand us in really good stead for the future. We have done that before and we are thinking we are going to do it again."
He also insisted the department store chain was right to continue its 'never knowingly undersold' price promise despite excessive discounting at competitors forcing it to lower prices, which affected its margin.
He also rebuffed the assertions of Brexit secretary Dominic Raab, who took a potshot at Mayfield on Radio 4's Today programme, and claimed he felt "really encouraged" by the business' progress on product innovation and service.
On profitability and being 'never knowingly undersold'
Mayfield took issue with suggestions that John Lewis' flagship price promise was no longer worth its cost to the business.
He admitted 'never knowingly undersold' had cost the business around £40m over the half but insisted its value to the partnership was "huge".
"We have been never knowingly undersold for something like 90 years," he said. "It's the most comprehensive price promise in the market, no one else has anything quite like it. If you think about the huge value, the trust that comes as a consequence of it, it's extremely valuable and has proven to be so over many, many years.
"Times like this test the real integrity of that promise. You can't just be never knowingly undersold in good times, you actually have to be up to it in tougher times."
Mayfield added that the department store chain had witnessed twice as many promotions in the first half compared to the same period last year, which was also discount-heavy.
"These really have been pretty unprecedented conditions and it clearly shows in our numbers," he said.
On Brexit and Dominic Raab
Mayfield took aim at Raab, who had in turn taken a shot at John Lewis for 'blaming' its performance on Brexit. Raab said it was wrong for "businesses that aren't doing so well to blame Brexit".
"I don't doubt that some of the uncertainty around these negotiations will have an impact on business – that's why we are putting all our energy into getting the good deal we want with our EU partners," Raab continued. "All I am just gently saying is that it's rather easy for a business to blame Brexit and the politicians rather than take responsibility for their own situation."
Raab's words appear to have been in reference to Mayfield's assertion that forecasting performance was difficult "in part due to ongoing Brexit negotiations".
Mayfield said he was "not going to get into a ding-dong with the secretary of state" but maintained that there were "some factual aspects of what we are seeing today that are clearly connected to the wider economic situation".
He added: "I have been very clear that I think a 'no deal' would be a bad thing, not just for our business but for the economy as a whole.
"I hope that what will happen is there will be something agreed that allows us to get on and build a future. What we need to be focused on is life after Brexit, building the competitiveness of the UK and competing and succeeding in the world. We are getting on with really developing and growing our business…"
On the partnership bonus and redundancies
Despite John Lewis' partners being at the centre of its recent rebrand, it is unlikely they will benefit much from this year's upcoming bonus.
While the bonus decision will be made by the board in March, John Lewis partners are set to be disappointed for another year. Last year, the bonus fell to its lowest level since 1954 and, as 2018/19 trading and conditions are not expected to improve, the bonus is likely to be very low once more.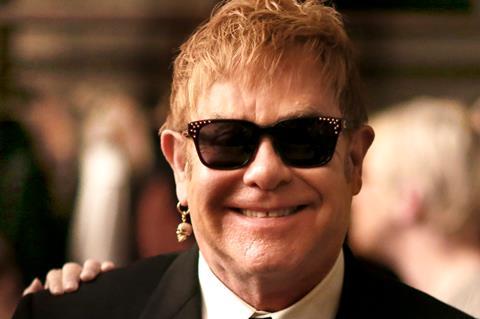 However, Mayfield did single out business improvements as a sign that the company would fare better in the long term.
"When I look at what we are doing internally in the business, the product innovation and the steps we are taking in terms of service differentiation I am really, really encouraged," he said. "They are real steps forward."
The business made 1,800 redundancies in the past year and Mayfield said that it was "always looking at where we can be more efficient".
"We will continue to take steps in that direction," he added. "[But] we are not expecting to see large-scale job cuts, we will continue to make improvements where we can and unfortunately sometimes that results in redundancies."
On the Christmas advert
This being John Lewis, speculation around the business' Christmas advert has begun already with reports of Sir Elton John being booked in for the retailer's festive campaign.
Mayfield did not rebuff this speculation but did vow to keep spending on track with last year's advert, estimated to cost around £7m.
"I am not gong to confirm anything about what our Christmas ad is," he said. "What I will say, though, is that we are not going to spend a penny more on this ad than we did last year."