BHS survives as creditors vote through CVA
Second vote is now redundant after 95% of creditors gave proposals the green light
Boss Darren Topp says retailer has "right strategy in place" to recover
BHS has been given the green light to proceed with a CVA after 95% of creditors voted in favour of the proposals at the first of two crucial meetings.
More than 95% of creditors, including landlords, voted through the plans – more than the 75% required for the company voluntary arrangement (CVA) to be approved.
The result of the first vote, for creditors and landlords of BHS Ltd, which covers 125 of the retailer's stores, ensured that the CVA process would go ahead regardless of the result of the second vote.
Creditors attending the second smaller vote, for BHS Properties Ltd, a separate entity which oversees just 23 BHS stores, also voted in favour of the CVA later in the afternoon.
It means that BHS will pay a reduced rent of 75% or 50% on 47 stores and 25% rent on 40 of its stores. Landlords will have the power to terminate such leases if they find other tenants.
BHS boss Darren Topp said: "On behalf of all at BHS I would like to thank our creditors and landlords for voting in favour of supporting this CVA. This gives BHS the opportunity to move forward and we can now continue with the updated turnaround plan that was announced when Retail Acquisitions Limited purchased the group in March last year.
"It is a tough time for retailers across the UK with huge structural challenges faced by all, however, we have a very credible plan to return BHS to growth and profitability and a revitalised British Home Stores will emerge as we accelerate our turnaround plans.
"Our proudly independent, iconic retail brand will succeed with our more flexible, dynamic, customer-focused brand and organisation.
"This is confirmation that BHS' creditors also believe that the right strategy is in place and we have the right team to deliver that strategy"

Darren Topp, BHS
"This is confirmation that BHS' creditors also believe that the right strategy is in place and we have the right team to deliver that strategy.
"It has been a challenging time during the CVA process and we would like to thank our suppliers, colleagues and customers for their patience and support."
The embattled department store group launched the CVA earlier this month in a bid to slash its rents and claimed its potential collapse could cost creditors £1.3bn.
BHS, which was sold by Sir Philip Green to Retail Acquisitions for £1 in March 2015, asked for the landlords of 40 of its stores to agree to cut rents by 75%.
It also requested that landlords of 47 more stores reduce its rents by between 25% and 50%, or face the prospect of the business going into administration.
Turnaround plans
In addition to the CVA, BHS revealed plans to cut 370 jobs across its headquarters and stores as it tackles its financial issues. It will also invest in improving its online business and plans to significantly reduce promotional activity in a bid to turn around the ailing business.
BHS chief executive Darren Topp said the CVA was designed to address a "legacy issue of over-market rents", which have affected BHS's financial performance. The retailer has been loss-making for seven consecutive years, the CVA documents revealed.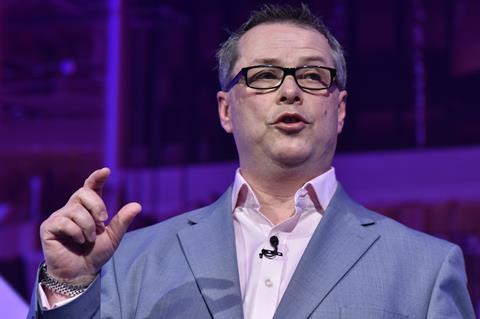 At the time the CVA was proposed, Topp added: "The CVA is a necessary milestone in resetting British Home Stores to ensure its long-term future as an iconic British retail brand.
"Some of our stores are loss-making as we are being charged rents that are too high relative to today's market. The CVA will address this issue.
"Although a difficult process to go through, this sets in motion the comprehensive updated turnaround plan that we have identified, and gives British Home Stores a secure financial footing from which to grow and deliver sustainable profitability."
In his keynote speech at Retail Week Live earlier this month, Topp pleaded with the retailer's landlords and suppliers to back the CVA.
Having mapped out his three-step strategy to "reset, refocus and rebuild" the business, Topp said: "If there are suppliers and landlords in the room, please, we need your support next Wednesday."