Mike Ashley has written to the board of Debenhams, urging them to accept funds from Sports Direct or risk not surviving.
The Sports Direct founder, who acquired fellow department store chain House of Fraser out of pre-pack administration in the summer, has a 29% share in Debenhams, which has been trading extremely poorly and has issued three profit warnings since the beginning of the year.
"I am concerned that the board doesn't really seem to appreciate the position that Debenhams is currently in and their responsibility to shareholders," he wrote in a letter seen by The Daily Telegraph.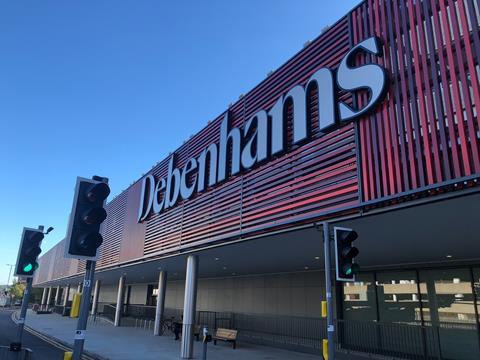 "November was the worst November for retailers in living memory," he continued. "The market is saying that you've got no credit insurance, advisers and the banks are telling key suppliers that they shouldn't trade with you at a level above which they can afford to lose, the suppliers are managing themselves out of stores and, at the same time, you're discounting product in an effort presumably to try and realise some cash. Additionally, it is speculated that the company currently has a zero chance of survival."
Ashley is offering a £40m interest-free loan to the ailing department store chain, which has been turned down by its board. His letter begged the management team to reconsider their position and referenced businesses acquired in pre-pack administrations after their management teams turned down financial help from Sports Direct.
"We are offering… a very public statement of support at a critical time for the Debenhams business," Ashely wrote. "We're also able to provide Debenhams with a cash injection much faster than any company could possibly do a refinancing. We're not saying don't try and do a refinancing if that's what you ultimately want and need to do, nor that we won't be supportive in this regard.
"We just don't think that time – or history – is on your side. If I'm sounding frustrated – well I am. We don't want to see Debenhams fail."
Ashley signed off his letter by asking the board to reconsider his request and respond by Friday lunchtime.
Debenhams rejected the proposal. A spokesperson said: "We welcome Sports Direct's proposal as a clear demonstration of their willingness to support the company. However, as the offer came with conditions that could affect the interests of other stakeholders, while the board does not think it could accept the proposal, as presented, it has invited Sports Direct to engage as part of our broader refinancing process."