With Chinese New Year nearly upon us, Retail Week takes a trip to House of Fraser's first store in China.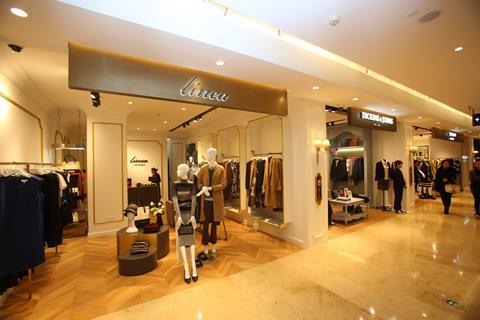 China doesn't do things on a small scale.
A drive through the eight-lane roads of its tier one cities amid skyscrapers packed so densely that they leave no room for a skyline makes this abundantly clear.
Yuan Yafei, chairman of House of Fraser-owner Sanpower Corporation, clearly reflects his country's ambitious nature.
Entering the capacious marble lobby of Sanpower headquarters, a gigantic embossed copper map takes centre stage, with huge clusters of white and red lights marking where Yuan has established businesses – and where he has yet to make his presence known.
One area clearly lit is the UK, where Yuan – one of the richest men in China – put his stake in the ground when he bought House of Fraser (HoF) in 2014.
Yuan was seen as the department store's saviour when he snapped up the retailer, with many predicting a resurgence after years in John Lewis' shadow.
That resurgence has not yet come to pass – although next month brings the unveiling of its five-year plan in which chairman Frank Slevin will reveal how he intends to revive House of Fraser's flagging fortunes in the UK. EBITDA slid 11% in its last half, to July 30 2016, while total sales remained stubbornly flat at £573.5m.
In the meantime, the retailer is pursuing growth elsewhere, in Yuan's homeland of China.
Welcome to China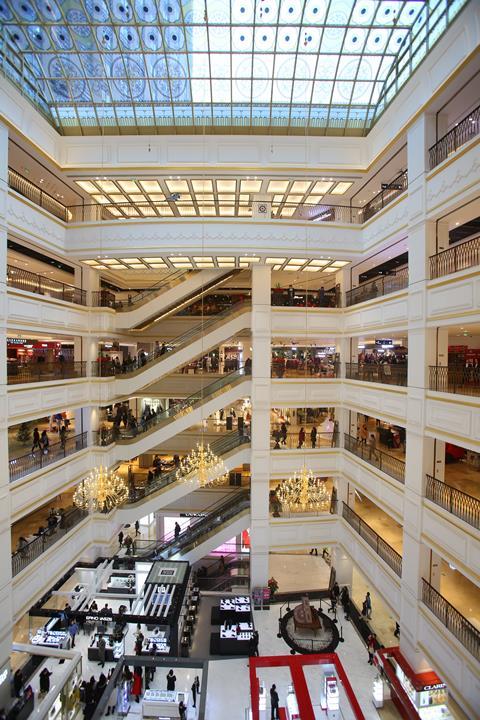 One hour on the high-speed from Shanghai sits Nanjing, a city of eight million people which was the country's capital for six dynasties.
When the House of Fraser management team gathered in the city just before Christmas for the grand unveiling of the store, they weren't just marking the opening of a shop. The occasion symbolised a new type of entrant to a huge market.
While China is not short of department stores – Sanpower owns another two in the country – the normal model is more akin to "shop-in-shops".
House of Fraser, by contrast, has an unusual level of control over its shopping experience, pricing and merchandising, says Joe Wong, Sanpower vice president for department store strategy and a former Kate Spade vice president.
"On opening day, we invited 400 department store operators from across China to see the store," he continues. "They hadn't seen anything like it in China before."
The Chinese department store market, like those in the West, is not particularly healthy. "The department store sector has been struggling in the country," says Planet Retail associate analyst Anna Hoang. "Store closures have been high over the last few years."
As in the UK, the market is fiercely competitive. Stores house the same brands and provide a similar type of experience.
These 'shop-in-shops', which crowd the Chinese high streets, are nothing like their British counterparts.
Instead, department store owners act like landlords, leasing out space to brands and retailers to do what they like with.
Visitors to these stores are met with assistants that shout out and try to hawk their wares like market stall sellers would.
Bargain bins overflow and entrances are covered not by doors but by plastic curtains, through which customers shove to get inside and out.
The brands housed in these stores tend to sit towards the lower end of the market than those in HoF, but equivalent items are not dissimilar in price.
The experience, however, may as well be from another world.
HoF is clearly banking on this. Management tout experiential retail – which in this market is like a bolt from the blue – as HoF's ticket to success regardless of how tough the market is.
Wig salons, yoga studios and karaoke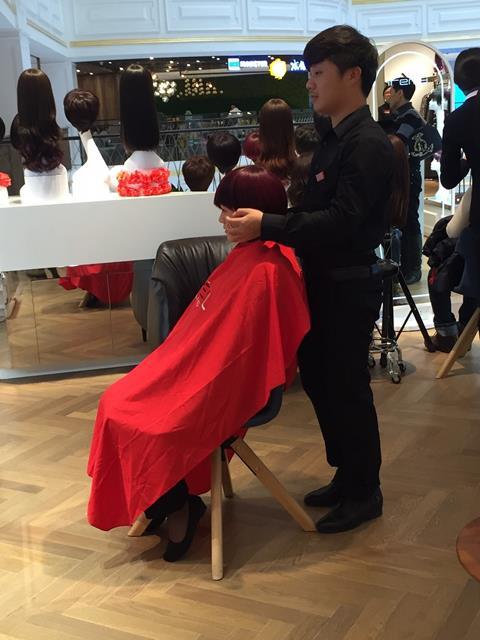 The store itself is impressive.
At the heart of Nanjing's retail district, it sits atop the city's largest transport hub and, like many large stores in China, has entrances from both the street and the subway.
Set over six floors and 425,000 sq ft, the opulent space is decked out in white and gold, with colossal chandeliers suspended in its atrium.
Its layout takes its cues from traditional Western department stores, with beauty counters on the ground floor and fashion on higher floors.
Much more open than most department stores, the space is configured around this central atrium, with golden escalators carrying shoppers up and down one side.
Facing this are corner balconies on every floor, each filled with themed eateries.
These eateries vary from an English tea room to a shaved-ice pudding café, which was proving popular with gaggles of teenage girls on Retail Week's visit.
Another notable food option is an organic café, this time set at the back of the store in order to ensure privacy for patrons of the adjoining yoga studio.
The yoga studio is the most low-key of House of Fraser's entertainment spaces.
Another floor leads to a gaming and karaoke space, replete with all manner of top-of-the-range VR experiences, and a cinema, run by an independent operator.
A "wig salon", where customers can both purchase wigs and have them cut to their specific requirements, taps into an emerging trend in China and takes personalisation to a whole new level.
A family affair
The store also has entrances leading to Sanpower-owned Brookstone – a niche US technology and gifting retailer, similar to Menkind in the UK – and Hamleys, which is own by Sanpower's strategic partner C.Banner. Both retailers are chaired by Slevin.
Sanpower's aim is for families to spend the day under its roof – one which is an exact copy of the stained-glass roof made in Victorian Glasgow for the original Frasers department store.
"It's all about understanding the shopping journey," says House of Fraser chief customer officer David Walmsley.
"It's something we talked about recently in our strategy planning in the UK.
"How do you entertain the whole family over a number of hours? The team have executed it very well.
"In the UK there is a lot of talk about experiential retail. This is it in action."
Building blocks
Away from the shop floor and onto the numbers, Wong terms early trading "very encouraging" and talks of scores more House of Fraser stores across China.
Suggesting that Sanpower might open 30 stores in "the next few years", he counters that if there are fewer, then that's "okay" too.
Beijing and Shanghai are on the list if the right locations are found, as are Hong Kong and even Taiwan.
What's more, HoF has caught the attention of local government, currently in the midst of a five-year plan to promote Nanjing as a global city.
Wong says the local authority's "love" for the department store may result in it being listed as an official tourist attraction.
He says that there's a big target market for House of Fraser to target in China.
"A significant part of the population is middle class and we want to target them," he says.
"Our customer is probably between 25 and 45, maybe 50 – although it's more about attitude than age. This is the growing sector for retail spend in China."
"We firmly believe that the identity we have set and the market we have chosen are correct. I personally think that HoF in China is the perfect marriage. I believe it will thrive here."
It appears chairman Yuan's empire is not finished yet.