Only a month after the shutters came down at the final BHS stores, the retailer is re-emerging online out of its barely cooled ashes.
A new incarnation of BHS's website is set to launch on Thursday, courtesy of the Al Mana Group, which acquired the BHS brand, international rights and website after the chain slumped into administration earlier this year.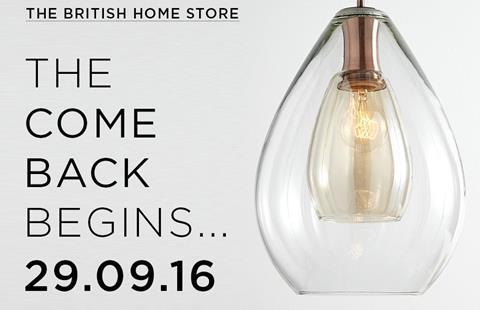 An 84-strong team, led by former BHS international director David Anderson, has reinvented the brand over an eight-week period, while the scandals surrounding its pension deficit and the actions of its former owners rumble on.
The reasons for the retailer's demise are well-documented and include its failure to update the stores and adapt to changing customer demands in the face of competition from the likes of Primark and H&M.
So why is the new BHS team determined to bring it back from the grave, and why is it so confident it can make a success of it?
A surviving brand loyalty
Towards the end of its 88 year-long life, not enough customers were spending money in BHS's 164 stores to keep it afloat.
Nor was its online custom significant enough to bolster its bottom line. But, according to a "very excited" Anderson, the BHS brand is well worth reviving.
"They stayed online with us, which is why we feel so confident and supported"

BHS international director David Anderson
"BHS had 1.2 million loyal customers," he tells Retail Week.
"As things happened with BHS, we were inundated with tweets and messages and emails. Everyone was very sad, so we were determined to get back there as quickly as possible."
He explains that when Al Mana wrote to BHS's former online customers to give them the option of not sharing their data with the new owners "barely a handful opted out".
He says: "They stayed online with us, which is why we feel so confident and supported."
Anderson does not agree the brand is too tarnished to be revived. He argues the contrary: "We still absolutely believe this is a great iconic British brand, a heritage brand. We're determined to look forward and make a success of BHS online."
Adding style into the product mix
The website will launch with lighting and home furnishing products, before branching out into kitchen and cookware, Christmas hampers and finally fashion at the end of next month.
BHS buying director Sara Bradley, also a former employee under the previous owners, says: "About 75% of the new offer were previous best sellers, so we already know we are going to sell what our customers want."
The rest will be brand new.
"We are going to be pushing boundaries on style and design," Bradley says, predicting the site's lighting and bedding categories will do "particularly well".
Meanwhile, BHS's relaunched fashion range will focus on categories such as knitwear, men's and outerwear, because "it was growing and it was successful," says Bradley.
Improved design and functionality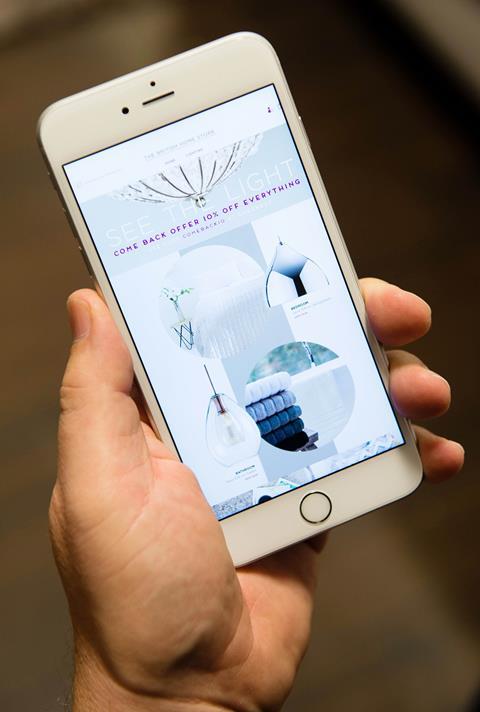 BHS head of creative Dave West says the new site targets predominantly the female, time-poor, 35-plus shopper.
With this in mind, he says the team is crafting a contemporary, responsive website that works across multiple devices, with two clicks to checkout and the option of transacting as a guest.
He says: "We may eventually add other features too, such as favourites, video content and other enhancements."
Anderson says: "Historically, the website was bad, full of sales banners."
He explains that, while the new site will not be "cluttered with promotions", BHS.com will offer a Black Friday sale "because it is part of the retail psyche now".
What are the chances of it succeeding?
Anderson has high aspirations for the retailer's revival, despite the size of the task.
"We have got to have the mind-set that it's going to be successful," he says. "Everyone wants BHS to be the number one department store.
"And the beauty of starting online is we can be agile and make sure we get it right. We will be analysing what is selling well from day one and making continuous adjustments."
This playing it by ear approach suggests that Thursday's relaunch of BHS.com is just the beginning of a fuller reincarnation project.
Anderson has already revealed he intends to recruit someone "with more expertise" than he can offer to take sole responsibility of BHS.com as it starts to grow.
And although he would not be drawn on the specifics, he did not rule out the possibility of expanding the new site globally or future bricks-and-mortar BHS stores in the UK.
"I've been in retail more than 35 years and it changes all the time," he says. "You can never rule anything out."