House of Fraser's new owners have outlined ambitions to build the business internationally as its sale to Chinese firm Nanjing Cenbest formally went through.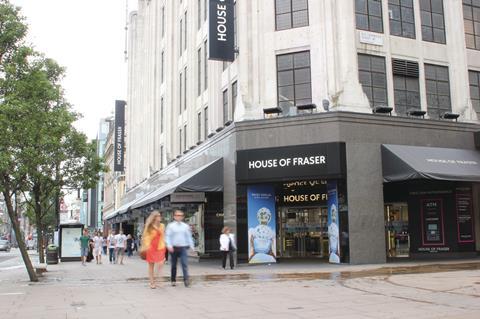 The deal, which gives House of Fraser an enterprise value of £480m, is a landmark moment highlighting the growing economic power of China and the retail opportunities arising as a result.
Yuan Yafei, chairman of Nanjing Cenbest owner Sanpower, said: "It is an unprecedented transaction and the largest acquisition of a foreign retailer by a Chinese listed company."
Outlining his ambitions for House of Fraser he said: "We are excited to tap the significant opportunities that House of Fraser has in China, where the brand has very strong growth potential.
"We are looking forward to bringing international brands to China through House of Fraser, providing Chinese consumers with premium fashion products.
"We are extremely confident House of Fraser will become a leading global department store and will serve as a bridge for premium brands between China and Europe."
Don McCarthy, who is stading down as chairman of Houe of Fraser, said that since he and chief executive John King bought Houe of Fraser in 2006 sales had been increased to record levels and was confident of continued success.
He said: "The acquisition by Nanjing Cenbest will move House of Fraser to the next stage of its development as a leading international, multichannel retail group with a premium fashion offering."
King said: "House of Fraser is starting a new and exciting chapter under new ownership, with shareholders who have plans to support the next exciting phase in the development of the business.
"We have a focused business strategy based on investment in our stores, our leading multichannel offering, growing our house brands and the
introduction of exciting premium brands.
"This strategy has helped us deliver strong growth over the last few years and I am delighted that our current trading is very positive."
The deal with Nanjing Cenbest excludes the 11% stake held by Sports Direct founder Mike Ashley.