Department store group John Lewis is to up the ante in the online battle with a push in services as it aims
to emulate its famous in-store customer experience at the ecommerce arm.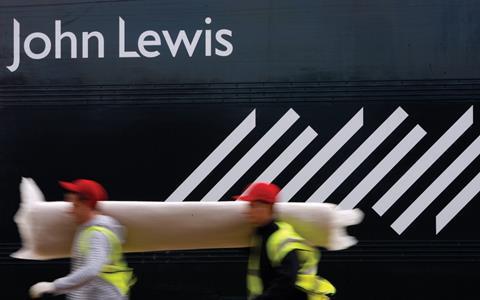 John Lewis online director Mark Lewis, who joined last month, said he would focus on the retailer's "added value services" such as product installation in customers' homes.
Lewis said such services will increasingly set John Lewis apart from its rivals. "It's why people are shopping online with John Lewis," he maintained.
The retailer already offers installation but Lewis wants to more aggressively push the service, alongside other added value initiatives.
"If you order a new TV we can also offer to install it for you," he said. "We've always had the capability, but we're seeing a greater appetite now. We see it as really important for our customers."
Rivals such as Dixons have put services at the heart of their proposition. Dixons launched KnowHow - which provides product expertise as well as installation services - as part of its strategic shift in 2011.
Lewis said his "number one priority" is to steer the retailer into the next phase of online growth. John Lewis this week revealed it had surpassed £1bn in online sales a year ahead of target.
Lewis expects that rate of growth to continue as buying habits change. He said: "Do we have high aspirations of where that number can go to? Very high."
The retailer, which has also relaunched its website as part of a three-year £40m IT project, is to extend its partnership with Collect+, the fulfilment firm Lewis left to join John Lewis. "Click-and-collect is growing like crazy," said Lewis. "Customers want to be able to get the product in the way that suits their lifestyle."
He added that the retailer is looking at launching a same-day delivery option. The quickest it offers at present is next day.
"Getting delivery right is really important for overall customer satisfaction," he said. "We are constantly monitoring what our customers are telling us is important and we will innovate."
The revamped website features elements including an enhanced wish list, search history, and more "inspirational" content.
John Lewis has relaunched its mobile site to reflect the design of the main site. Mobile now accounts for 25% of all traffic to Johnlewis.com.
John Lewis was this week ranked the UK's best retailer for customer service in a Verdict survey.