Waitrose has suffered a monthly loss in food retail market share for the first time since 2009, according to the latest Kantar figures.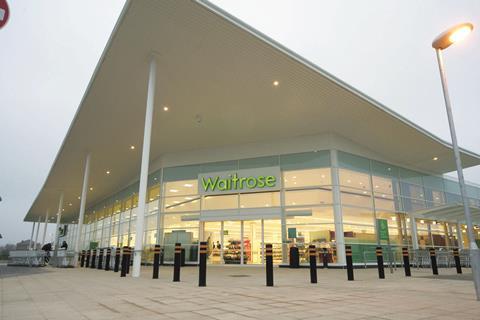 The upmarket grocer's share fell by 3bps in February, said Barclays analysts.
Waitrose suffered the loss despite "noticeably increased promotional intensity," according to Barclays.
However a Waitrose spokeswoman said that the grocery data did not include "strong areas of growth" for the retailer, such as food to go, hospitality and horticulture.
She said: "Our volumes and customer transactions continue to be in growth but our year-on-year sales are being held back by lower prices as a result of food deflation. We are also annualising against particularly strong sales figures this time last year and a period of compelling promotions."
She pointed out that on a three-month basis, including February, the Kantar data showed a rise in market share to 5.2% compared to 5%a year ago.
Waitrose has been cutting prices and offering multibuy deals in a bid to compete with discounters Aldi and Lidl, whose market share continued to grow.
After reporting its results for the week ending February 28, Waitrose said falling food prices were also having a "drag effect" on its sales growth.
That issue was highlighted by the falling prices of staple basket goods. Onions are now 80p a bag compared with £1.25 last year, while butter is 95p a pack versus £1.32 a year ago, the grocer said.
But Aldi and Lidl recorded collective market share gains below 100bps for the fourth consecutive month in February, gaining 81bps in February compared to in the previous four-week period.
The Kantar Wordpanel monthly data also revealed that Iceland recorded its biggest market share loss since April 2006, losing 6bps during the four-week period.
Iceland's fall in market share comes after its chief executive Malcolm Walker told Retail Week in January that the supermarket's Christmas trading was "bloody awful." Iceland declined to comment on the Kantar figure.
Tesco emerged as one of the winners during the month, despite its market share falling by 28bps. On a 12-week basis the supermarket giant's share losses are the lowest they have been since May 2013.