The retail weather forecast from Saturday June 8 to Friday June 14, 2019
The week last year
Eastern areas joined in on the warmth. Plenty of sun early, more cloud later, but the only rain was in Ireland.
The week this year
The first half of the week will be seasonable and near to slightly cooler than last year. Skies will generally be clear during this period. Temperatures will rise again later in the week, ending up above last year for the middle of the month, but rain will return to the country.
Expect thundery showers with periods of heavy rain and perhaps some small hail. The Southeast may escape the worst of the rainfall.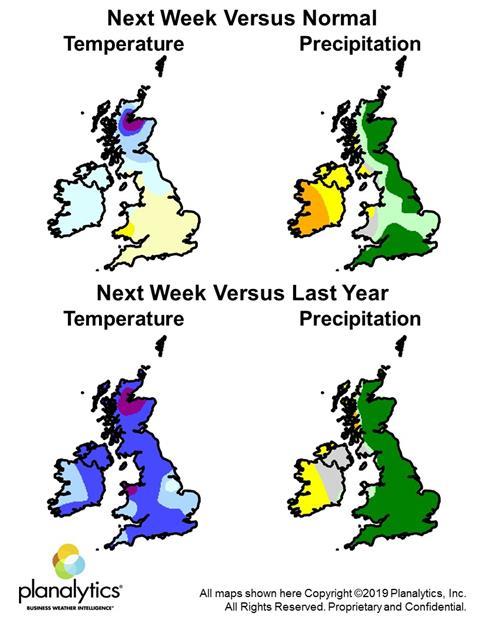 Mindset
Weather-driven comparables will be marginal versus last year but will improve later in the week. The weekend will be more favourable for outdoor activities and encouraging purchases of outdoor living and gardening.
For more information on the forecast, contact Tim Morris on 020 7321 3715 or tmorris@planalytics.com planalytics.com
For more key retail data and analysis from Retail Week, go here.