The retail weather forecast from Saturday December 22 through to Friday December 28, 2018.
The week last year
A warm but wet Christmas followed by tumbling temperatures and a wintry mix of showers.
The week this year
It looks like Christmas will be very mild this year with temperatures remaining warmer than last year and normal from the pre-Christmas weekend all the way to the new year.
It will be a bit more settled than of late, although there is a chance for rain on Sunday and again in the Thursday/Friday timeframe.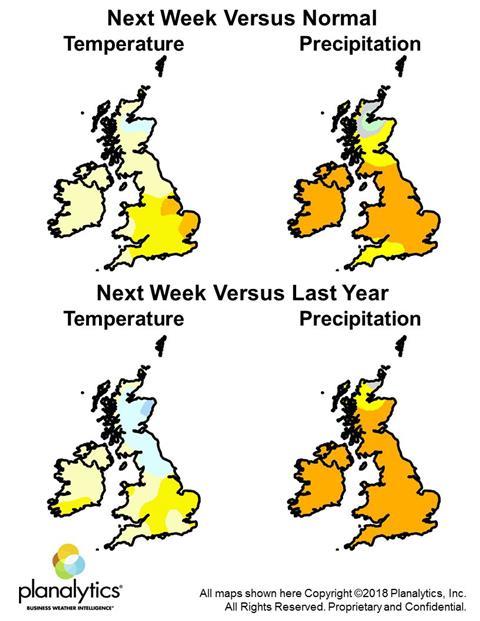 Mindset
More settled conditions are good news for footfall – both for last-minute present shopping and then for the post-Christmas sales. Less favourable for driving sales of winter products such as outerwear.
For more information on the forecast, contact Tim Morris on 020 7321 3715 or tmorris@planalytics.com www.planalytics.com
For more key retail data and analysis from Retail Week, go here.