The retail weather forecast from Saturday May 25 to Friday May 31, 2019
The week last year
Very warm conditions covered the country. There were periods of rain and thunder, with heaviest showers were in the South.
The week this year
The week looks to be seasonable or just a bit cooler than normal. Unfortunately, last year was in the middle of a warm spell so this year's temperatures will trend much cooler.
Expect frequent showers this weekend but most areas will see drier weather for the working week. The only exception appears to be in Scotland where rain will fall in the middle and end of the week.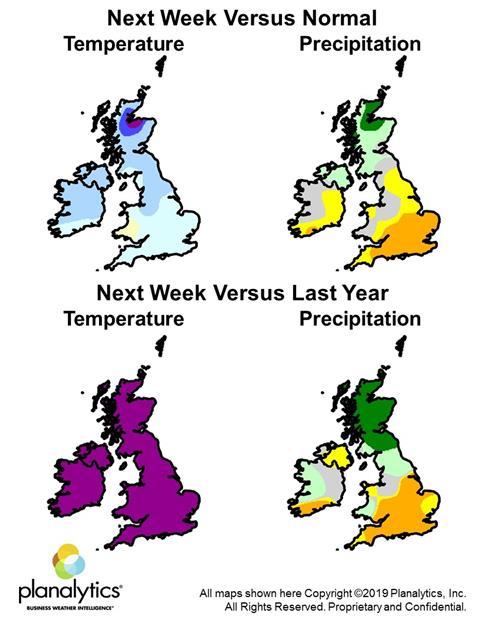 Mindset
Sunny and seasonable weather will push up footfall figures and demand for outdoor activities, but temperature comparisons will prove challenging for most summer apparel and warm weather categories.
For more information on the forecast, contact Tim Morris on 020 7321 3715 or tmorris@planalytics.com planalytics.com
For more key retail data and analysis from Retail Week, go here.