The retail weather forecast from Saturday July 14 to Friday July 20, 2018: Sunny, dry and hot all week for most
The Week Last Year
Cloudy and warm early. Rain and thunder increased during the week, pushing temperatures back down to normal again.
The Week This Year
High pressure will remain anchored across Great Britain, resulting in temperatures running well above last year and normal. Expect high temperatures to approach or exceed 30°C across the South, while northern areas are well into the 20s.
Not only will it remain quite warm, but there will also be abundant sunshine across the country. Only Scotland and the northern portion of Ireland can expect any showers. Eastern shores still have the best chance of cooler sea breezes and some low cloud.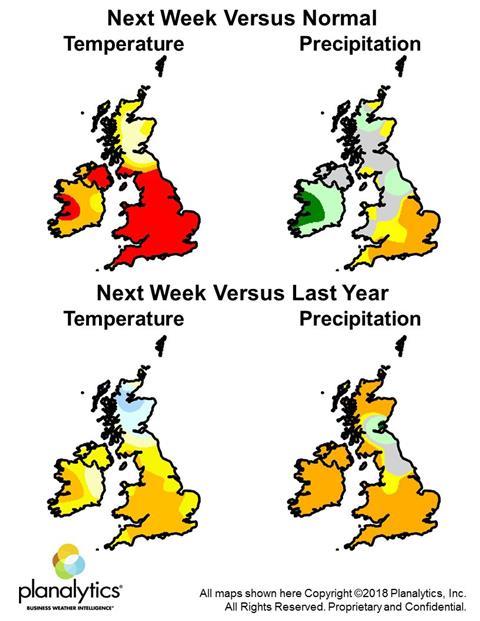 Mindset
Little change for this week with continued strong demand for cold drinks, salad, ice cream and sunscreen. Continued opportunity to clear summer products at full margin as demand remains strong.
For more information on the forecast, contact Tim Morris on 020 7321 3715 or tmorris@planalytics.com; www.planalytics.com.
For more key retail data and analysis from Retail Week, go here.