The retail weather forecast from Saturday June 15 to Friday June 21, 2019
The week last year
Most of Britain starts out warm but cooler temperatures push in from Scotland for the second half of the week. Some showers in Scotland, otherwise dry.
The week this year
Cooler comparisons will continue for the first half of the week especially across southern England and Wales.
However, by the end of the week, temperatures are expected to warm above normal and last year. Showers and thunderstorms are likely early in the weekend, but most are expected to dry out starting Sunday and stay dry throughout the week.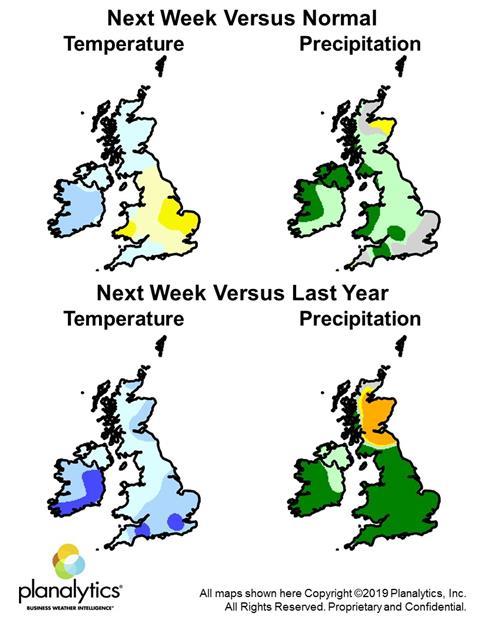 Mindset
Comparisons will improve through the working week as temperatures warm and rainfall stops. This will help footfall recover and help sales of summer products along with outdoor living and activities.
For more information on the forecast, contact Tony Brough on 020 7321 3715 or tbrough@planalytics.com planalytics.com
For more key retail data and analysis from Retail Week, go here.