The retail weather forecast from Saturday April 27 to Friday May 4, 2019
The week last year
A cold and showery start but temperatures quickly climbed back above normal as skies cleared.
The week this year
Temperatures will remain above normal through the week. It will be warmer than last year for most of the week, but slip below as last year saw a strong warming trend in early May.
A few showers will push in on Sunday and Monday, otherwise we can expect a lot of spring sunshine across the country.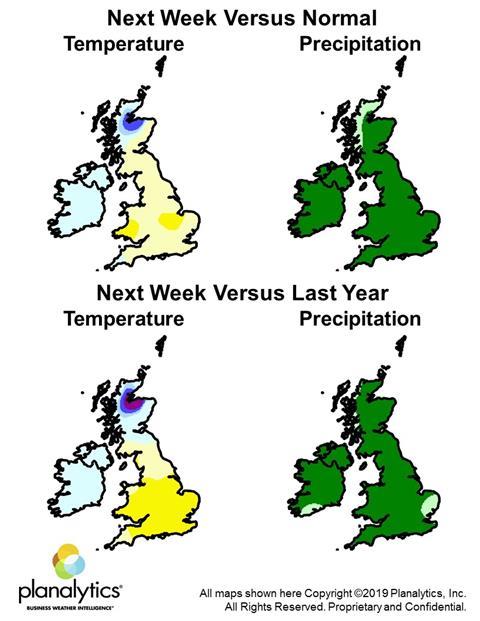 Mindset
Warmer temperatures bring positive comparisons for spring apparel, cold drinks and ice cream. Lots of sunshine after early showers favours footfall and outdoor activities ahead of the May bank holiday.
For more information on the forecast, contact Tim Morris on 020 7321 3715 or tmorris@planalytics.com planalytics.com
For more key retail data and analysis from Retail Week, go here.