The retail weather forecast from Saturday July 13 to Friday July 19, 2019
The week last year
Temperatures continued to average well above normal even as cloud cover increased across the country.
The week this year
It will be a mostly seasonable week for Britain overall, with the East likely being a bit cooler than normal and the West a bit warmer.
Last July had very warm weather, so this year will still be trending lower than last year for much of the East, but some areas on the western coast and into Ireland can come out ahead.
It will be mostly dry early in the week but showers will move in for the second half.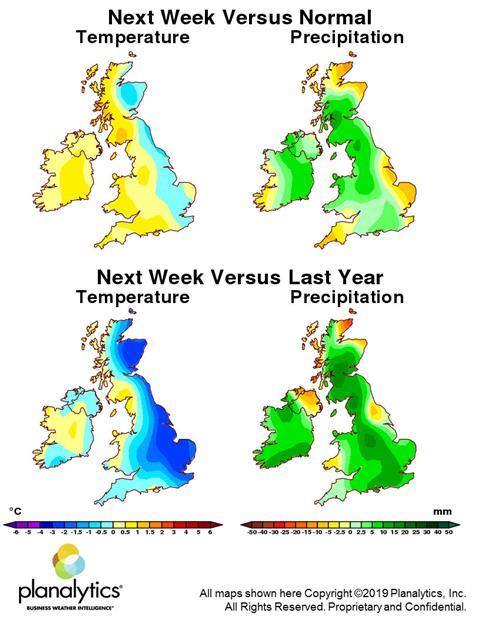 Mindset
Weather-driven comparables will at least be close to last year for a change. Rain will slow footfall over the second half of the week but it will benefit lawns and gardens.
For more information on the forecast, contact Tony Brough on 020 7321 3715 or tbrough@planalytics.com planalytics.com
For more key retail data and analysis from Retail Week, go here.