The retail weather forecast from Saturday September 8 through to Friday September 14, 2018: not autumn yet.
The week last year
Autumn seems to come early as below-normal temperatures, rain and blustery winds give a raw feeling.
The week this year
The weekend will be seasonable or slightly cooler than normal and close to last year with showers likely on Saturday. High pressure will redevelop across the country with abundant sunshine through the week.
Temperatures will gradually warm to above-normal again and the whole week will come in warmer or much warmer than last year.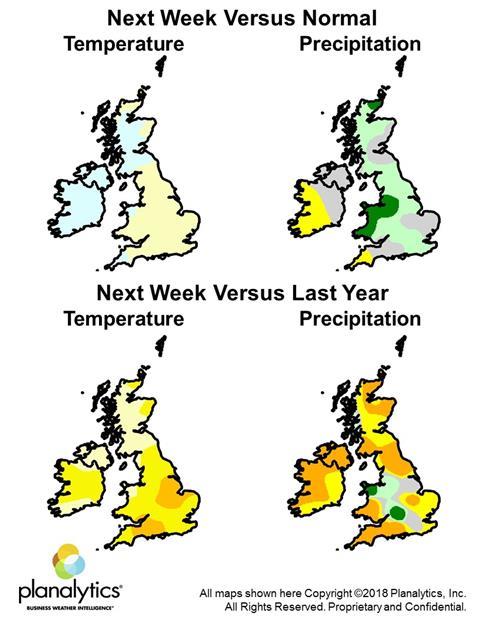 Mindset
The continued summer warmth and sun does no favours for early autumn sales. Look to late summer clearance, cold drinks and outdoor activities for stronger comparisons to last year.
For more information on the forecast, contact Tim Morris on 020 7321 3715 or tmorris@planalytics.com www.planalytics.com
For more key retail data and analysis from Retail Week, go here.